Here at Middleton Band we rely entirely on the support that the town and borough have provided the band since it was formed in 1876 and the continuing assistance of our supporters has been the driving force behind our success.
When you make a donation to Middleton Band or Middleton Youth Band, you are supporting us with our running costs. It is surprising how much it costs to run both the senior band and the youth and training bands just for one year.
Annual expenditures such as band room rent, instrument repair, music stands, new music, instrument replacement, uniform upkeep, contest entry fees, transportation expenses, tuition fees, and insurance premiums, to name but a few of the considerable outgoings. Both the senior and youth/ training bands welcome any donation, however small or indeed large!
Donate by Text Messagae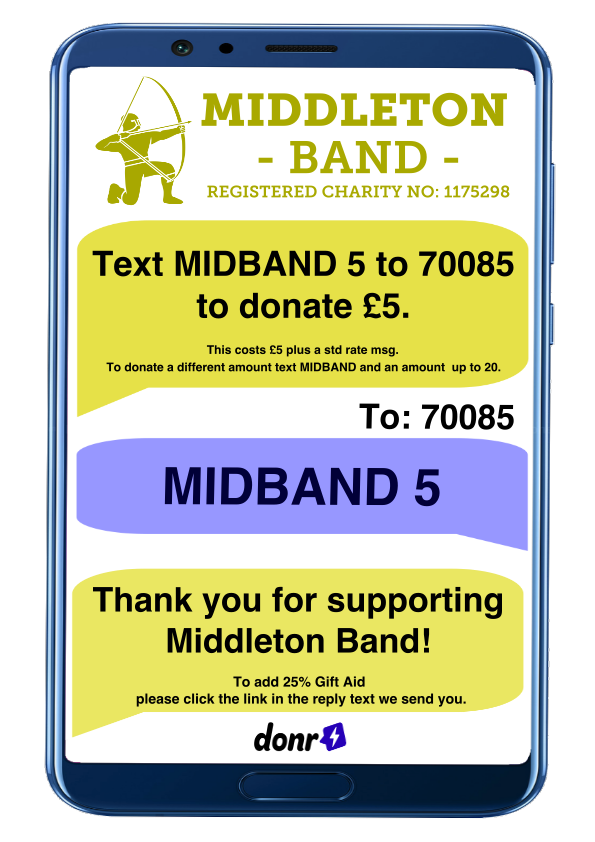 To make a donation, text 'MIDBAND 5' to 70085 to donate £5. This costs £5 plus a std rate msg. Alternatively, you can opt to give any whole amount up to £20. Thanks!
Raise Free Donations When You Shop or Search
It's so easy to rasie funds for us when you shop or search online, no catches! Click the logos to see how easy it is!
Easy Fundraising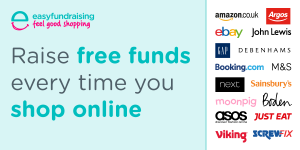 Did you know that whenever you buy anything online – from your weekly shop to your annual holiday – you could be collecting free donations for Middleton Youth Band?
There are over 3,000 shops and sites on board – it doesn't cost you a penny extra and there are no catches or hidden charges. Click the logo above to start raising free funds now!
Easy Search

Next time you 'search' the world wide web, why not use our very own 'easysearch'. It's absolutely free, there's no sign up and you can easily raise 1p per every two searches you complete for Middleton Youth Band.
By using easysearch instead of Google or any other search engine, you can make a real difference. Easysearch is completely FREE and by making just 10 searches a day, you could raise around £20 a year for Middleton Youth Band.
Click easy search the logo above to start searching and earning us some pennies!
Support us in other ways
The greatest gift you can give to our organisation is your time!
Fundraise for us
Running a marathon? Considering a sponsored head shave? How about lying in a bath full of baked beans? Many people have asked how they can raise funds for us when taking part in organised events such as marathons and fun runs etc or by completing a personal challenge such as a head shave or even sky diving!. We are now fully registered with Just Giving, this means our lovely supporters can fundraise directly for us with a range of activities.