Middleton Band are sad  to announce the departure of Carl Whiteoak as Musical Director of the band.
 Carl leaves us to persue his teaching career on the island of Guernsey.  We have enjoyed several months of Carls direction and are very sorry to see him go. We would like to take this opportunity to thank Carl for all his hard work and dedication and wish Carl the  best of luck for the future. We are already considering a full band tour to Guernsey, hope Carl has 25 spare beds!http://brassbandresults.co.uk/conductors/carl-whiteoak/ 
Butlins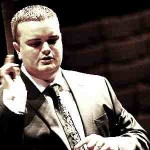 For the upcoming Butlins contest, Middleton Band are pleased to announce Neil Samuel as Guest MD.  Neil,  MD of the successful Rainford band, has agreed to help us for the contest and has so far worked extremely hard with the band to put together our contest rehearsal programme.