Middleton Band would like to welcome you to their upcoming open rehearsal of the Butlins test piece, The Frogs (of Aristophanes) By Granville Bantock .
The rehearsal will take place on Wednesday 18th January at 7.30pm at  St Anne's Academy, Hollin Lane, Middleton, M24 6XN. A map can be found here.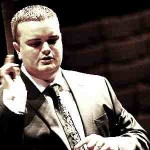 We have been working hard over the last few weeks under the expert direction of  guest MD Neil Samuel, on loan from the successful Rainford Band.
Our  intensive rehearsal schedule has also included rehearsals with experienced guest conductors such as Rob Westacott and Alan Lawton, and a weekend of exciting (di)sectionals helped by guest tutors Leah Williams, Gareth Brindle and Andrew Warriner.
We would like to offer our most sincere thanks to all who have jumped in to put us through our paces in the run up to Butlins , we hope to do you proud!
This will be a fantastic oportunity for all to hop along and listen to our performance and see for yourself the leap in progress we have made over the past few weeks.
Looking forward to seeing you there!
Pre contest preview and prediction from 4barsrest