Once again the band have been entertaining passengers on the East Lancashire Railway's Santa Special trains.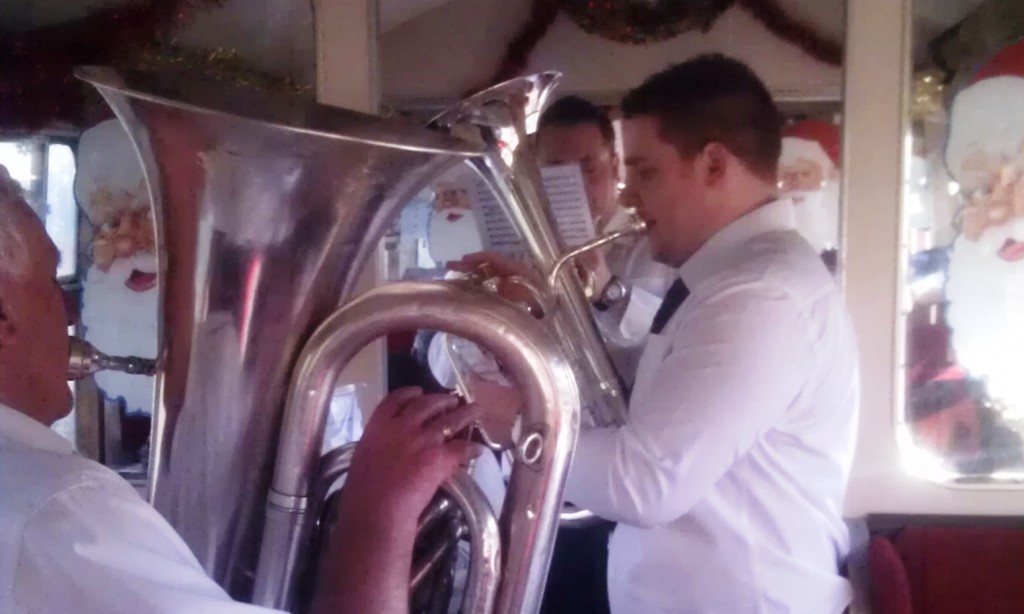 The band play a selection of carols along the train as Santa delivers presents to the passengers. On Thursday 22nd  December, the BBC were filming aboard the train. We are hoping to make BBC Northwest News at 6.30 on Friday 23rd December.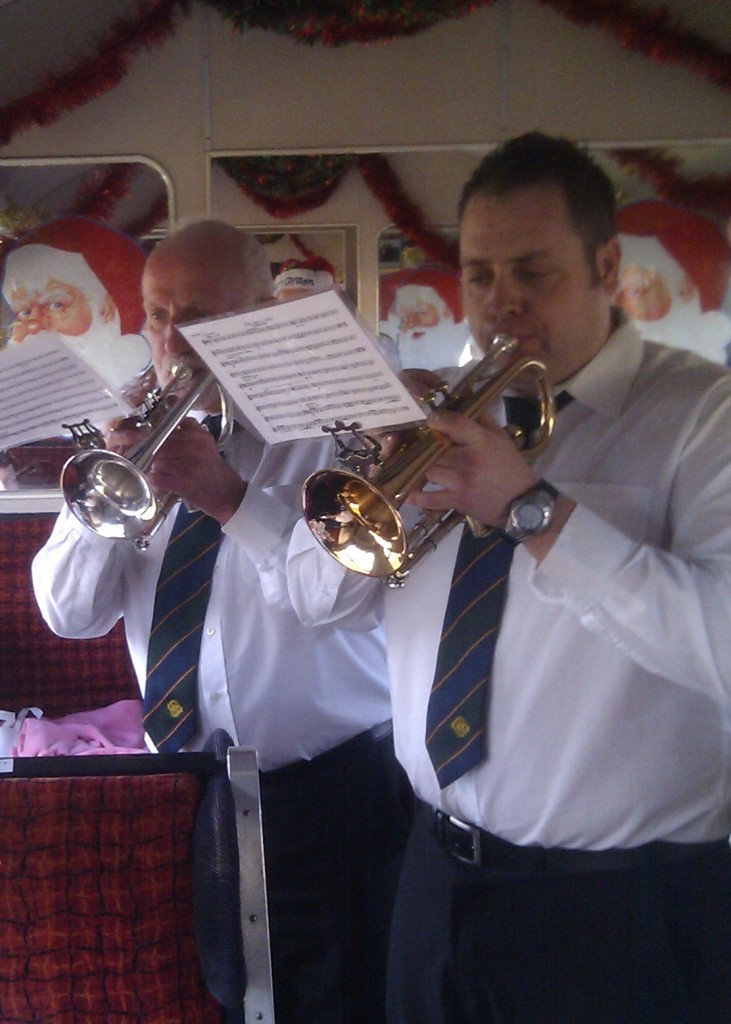 The band will end their festive season on the trains on Christmas Eve.
If you have met Santa on the ELR Santa specials and have any videos or photographs of the band, we would be very pleased to see them! You can email them or send links to webmaster@middletonband.com .
Why not see some videos we found of us playing on the trains from previous years