The band has enjoyed entertaining local students today with visits to  Chatsworth High School & Community College and Ashton Sixth Form College.
In the morning a small team of players arrived at Chatsworth High school and Community College in Eccles which caters for 100 students from 11 to 19 years with Severe Learning difficutlies, Profound and Multiple Learning difficutlies and Autism.
The band were delighted to be invited back to play carols for the students and really enjoyed touring the school afterwards and meeting staff and students.
Louise Crane, teacher at the school said " Thank you so much for playing your wonderful music for us, the students really enjoyed listening and joining in with the band by playing sleigh bells and participating in 'The 12 Days of Christmas."
More photographs from the day can be found on the school's website here.
Later in the afernoon another small team arrived at Ashton Sixth Form College to play at the switching on of the College's Christmas Tree.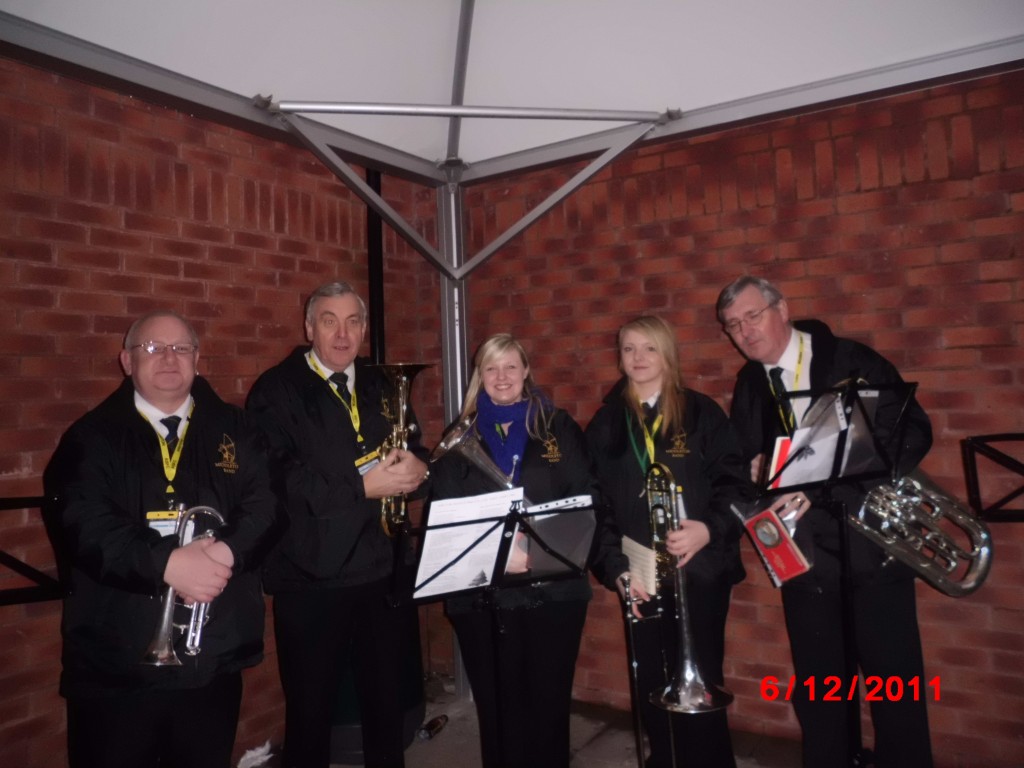 Angela Houghton, our contact at the College said "We would like to thank Stacey, John, Tony and Fred for helping with with the switching on of the Christmas Tree today, everyone seemed to have fun!"
The band will be sending further small teams out over the next few weeks into local primary schools to spread festive cheer!