As part of our 140th celebrations in 2016, we began the process of updating our image. Or stage jackets were over 20 years old and in desperate need of repair and replacement and our walking out and outdoor jackets were very worn and dated too. We decided to bring the band up to date with a more modern image to take us into the next 140 years.
We began with a new logo, similar to our previous trademark archer design, but with a more modern look. We then acquired new modern walking out/ outdoor jackets complete with our new logo and the logos of our regular supporters.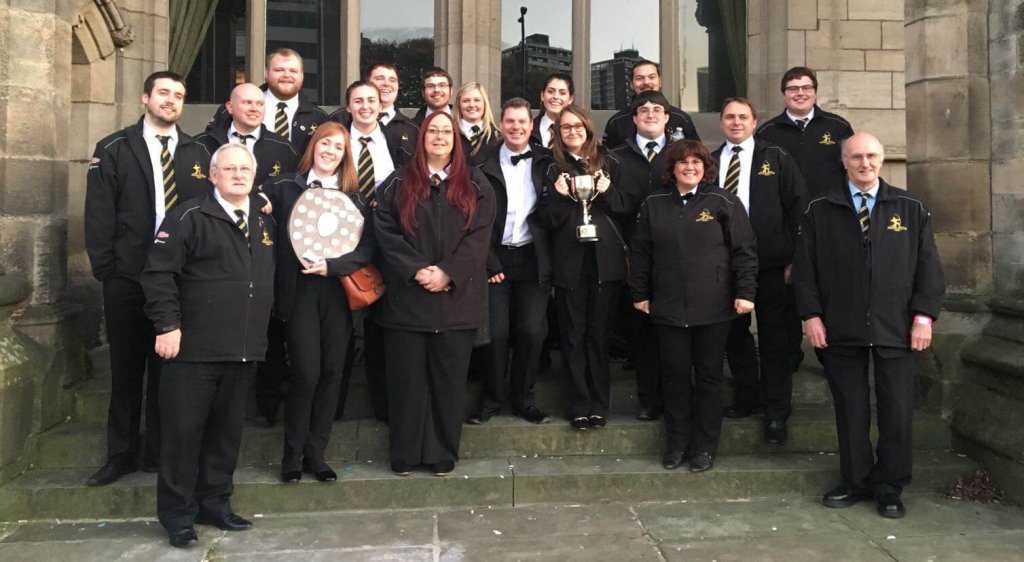 These have been a big hit with the band, with many members wearing their new coats all the time because they like them so much! We had new long ties designed to match too.
We then updated our website to the current, more modern theme.
After much deliberating we finally decided upon a style for our new stage uniforms, which we unveiled at our annual Christmas Concert at Middleton Cricket Club on 10th December 2017.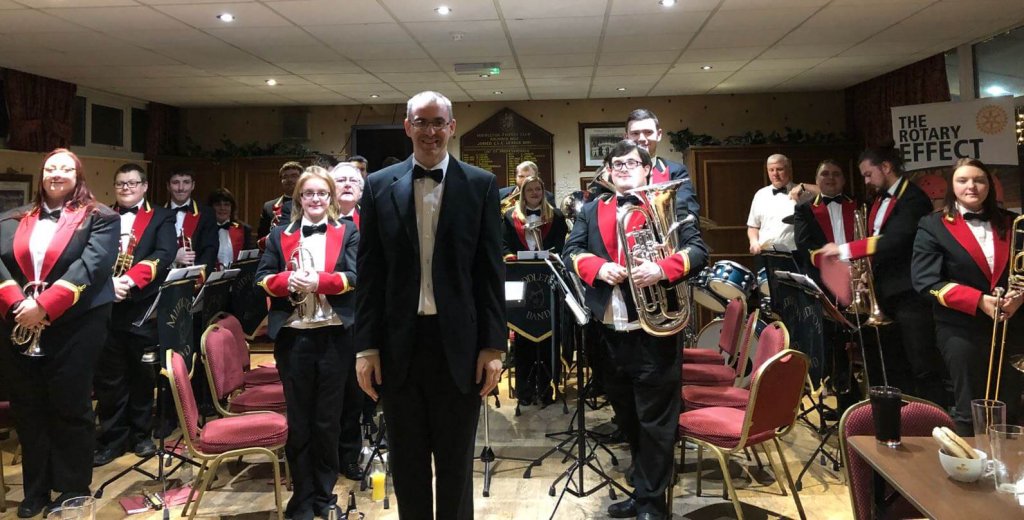 We would like to thank all the supporters who helped us fund our new uniforms, thank you!