This morning our fantastic youth band have departed for their tour to Disneyland Paris! This is the third time the youth band has toured to Disneyland and the whole youth band is as excited as can be.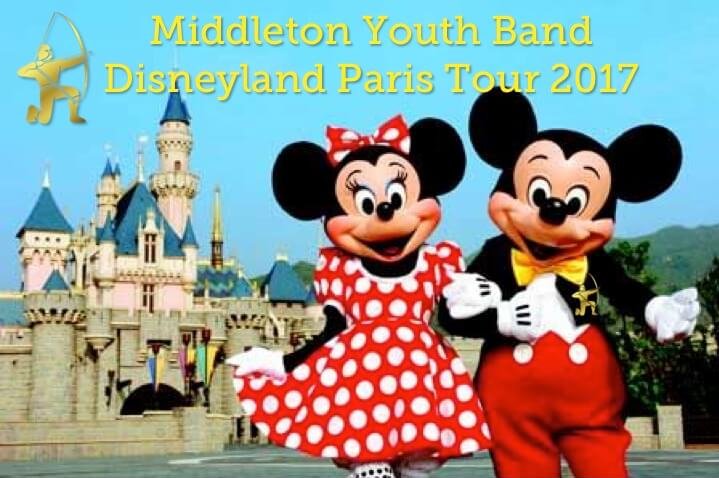 The band will perform a 20 minute set at 10.15 in Videopolis inside the theme park before enjoying the rest of the weekend inside Disneyland Paris.
The whole organisation has worked incredibly hard to be able to fund 90% of the cost of the trip. Some of our fundraising projects over the past two years include:
two race nights
two bag packing days at local supermarkets
a casino night
a quiz night
a fun day at the Railway and Linnet
a sponsored 100 mile bike ride
a sponsored walk
a grand prize draw
just giving crowd funding page
football cards
easy fundraising online shopping
two collection performances at ELR
ASDA green token scheme grant
We have also received several donations and grant awards during our fundraising activities and would like to thank the Queen Elizabeth Foundation, The Rotary club of Middleton, The John Stock Charity, and the Middleton Educational Trust. We also thank the individuals who made private donations to our tour fund.
You can keep up with the youth band's tour progress by visiting their Facebook page which will be updated regularly during the tour.