Middleton Youth Band has returned from their Disneyland Paris Tour 2017.
The band toured from Friday 11th August to Monday 14th August and performed on stage at Disneyland Paris on Saturday 12th August in Videopolis theatre.
The tour was a massive success and ran very smoothly from start to finish. We are so proud of our young musicians who were an absolute credit to us, their parents and themselves for the whole weekend.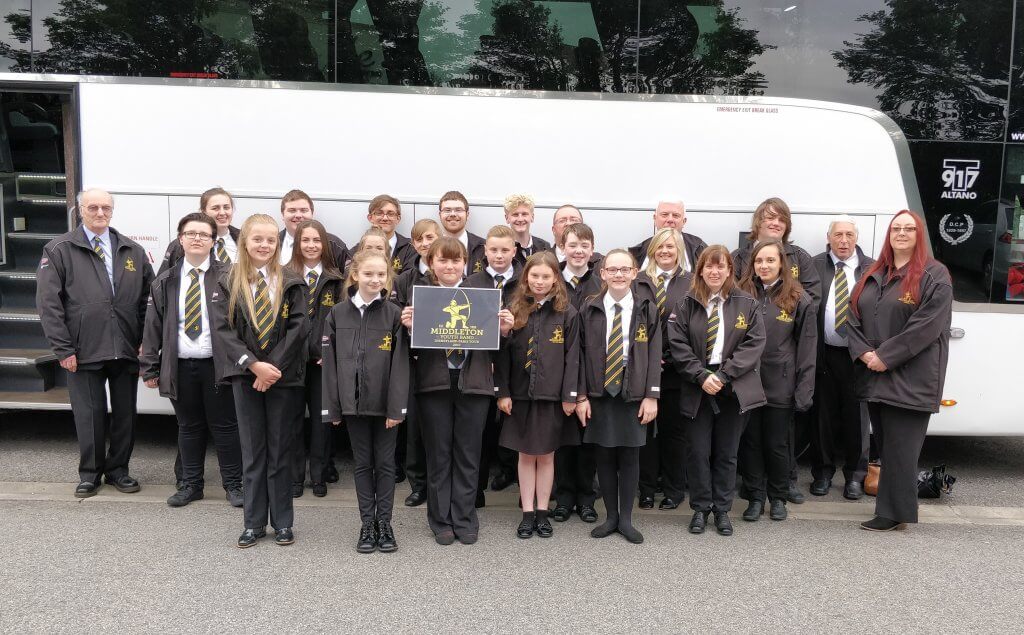 Hours of rehearsal time and home practice resulted in an excellent performance on stage in front of a large international audience. This really was the opportunity of a lifetime and our fabulous young people certainly rose to it! Consummate professionals from start to finish they certainly made an impression on the audience – within minutes of our performance, we received photos and warm messages congratulating us from members of the audience who had taken the time out of their holiday to find us on Facebook and to find our website in order to get in contact.
"Just watched you live on stage at Disneyland Paris and wanted to congratulate all who performed!"

"Great show… lots of people behind me enjoyed it too, their kids didn't want to leave for rides because they enjoyed it so much! Well done!"
Feedback is always appreciated and when it's so positive that makes it all the better!
For some, this was the first holiday without their parents or family and for others, this was their first trip abroad although you wouldn't have guessed! All our members had a whale of a time enjoying the Disney parks and also some team building time together culminating in a team bowling evening on our last evening.
It has been amazing to receive feedback from our young musicians and our supporting adults too:
"Back home after a long weekend in Paris with the mighty Middleton Youth Band, wow what an experience playing at Eurodisney"
This Disney trip was a lot of fun. I enjoyed every second, including the time all of us at Middleton Youth Band were on stage. Can't thank them enough for organising the event and giving everyone a chance to have a great time at Euro Disney. Can't wait for the band to do something like this again. Thanks a lot everyone.
Back from a wonderful time in Disneyland Paris with the Middleton Youth Band. So proud of them all they played amazingly on stage, so professional! And then we all had a blast in the theme park 
Back from an amazing trip to Disney with some of the best people! It's been a once in a lifetime opportunity and to say I've performed at Disney is amazing! I've got to say a huge thank you to everyone that went, the laughs we had and the memories we have made are going to stay with me forever. So proud of everyone.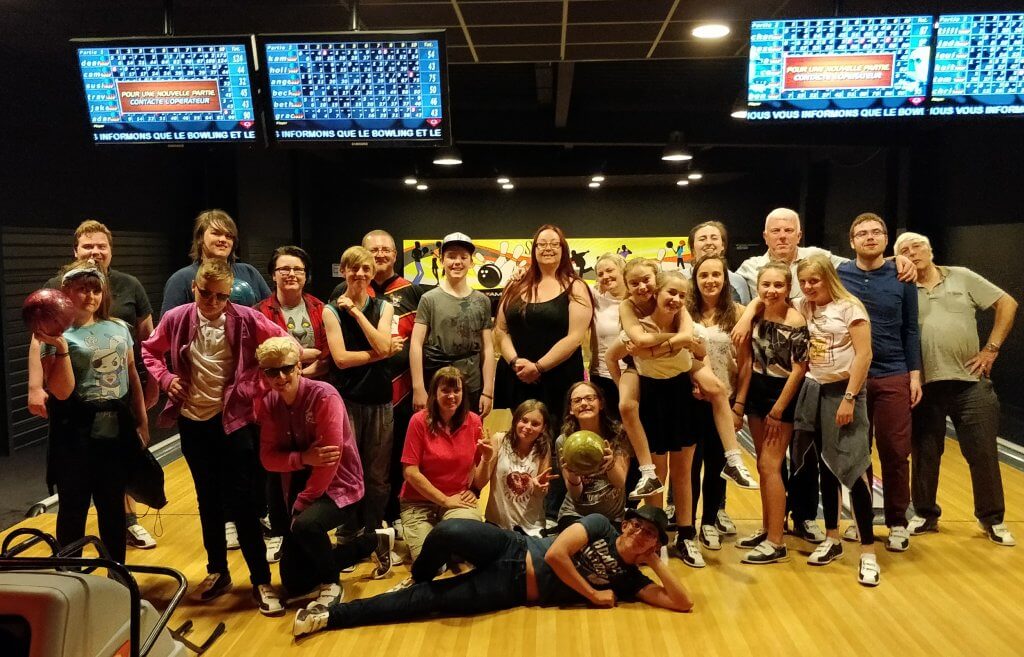 We would like to thank everyone who supported us in fundraising for the tour and planning the tour. Huge thanks also to our team of adults who looked after the young musicians and kept them entertained and safe throughout the weekend.
Thanks to our fabulous young musicians for making us extremely proud!
As you can see from the comments above, this tour was the opportunity of a lifetime and many lifelong memories have been made. The youth band's next adventure begins on Saturday 9th September when we are holding an open day for prospective new recruits to our amazing band family!