We are delighted to welcome Adam O'Neill and Adam Albinson back to the fold.
Adam O'Neill originally played principal euphonium for the band a number of years ago before moving away to university and was part of the team that won the 3rd section National Finals in 2007. After a spell at Blackley band, Adam has returned home to play his Euphonium at Middleton Band.
Adam Albinson has also returned home and has recommenced his position as principal cornet after a year away in Glasgow. Adam was part of the 2nd Section National Finals team in 2013 where the band came 4th.
Welcome back boys!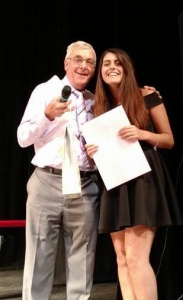 It is with sadness, however, that we announce the departure of former principal cornet player Cara Houghton who is commencing studies on her first instrument, the flute, at the Royal Northern College of Music and also 2nd trombone Paula Stephens who has decided the time is right for her to leave the band.
We wish both of these lovely ladies well and good luck for the future. We do hope they will keep in touch because once a member of Middleton, always a member of Middleton.
We also have a couple of our band ladies who are currently on maternity leave. There is most definitely a fertility chair somewhere in our band room!
We have just had a delivery of a lovely new band baby, Matilda, to proud parents Jenny and Jamie Wade and Steph and Steve are expecting twins very soon too! Exciting times!
In the meantime, back in the band room, we now have a couple of vacancies to fill.
We are looking for some superb cornet players ( they are big shoes to fill)  and also a quality 2nd trombone player to complete our team.