Our annual Friends of Middleton Band awards evening was held at North Manchester Golf Club on 11th July.
The evening began with a short programme from the Middleton band, including a fantastic duet from our Euphonium team.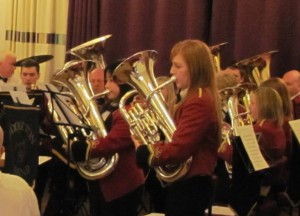 The main band awards followed. This year the 'Players' player' award went to Bill Hutchinson our Kit player.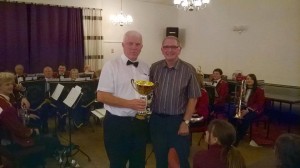 The 'Bandsperson of the year' award was given to Mayo Aita who since joining the band in October 2014 has been ultra reliable, works hard for the band and sets up everyones chairs, stands and music before every rehearsal as well as helping out at youth band. Well deserved Mayo!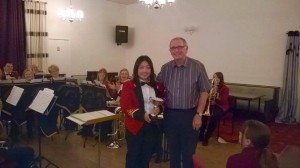 The Youth band followed with a varied programme including Slaidburn, Super Trouper, Tico Tico, Pirates and Cheerleader.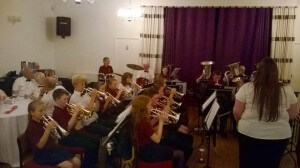 The Youth band Player of the year award was presented to to principal cornet Ellie Warren who in addition to being a dedicated member, has shown excellent progress and is a fantastic role model to the younger members. The 'Young player of the year' trophy was awarded to Jadan Turner for making excellent progress and being a true bandsperson. The 'Bandsperson of the year' award was made to Eva Warren for being a real trouper and regularly volunteering to help out the younger members of the band in addition to making excellent progress herself.
A special award was made to principal cornet Adam Albinson, who is leaving the band shortly to go to university, for all his hard work and the sterling job he has done as our principal cornet player.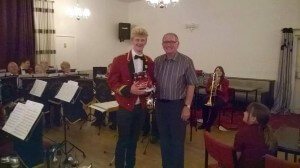 The evening concluded with a massed band rendition of "Is this the way to Amarillo?" and 'Happy"