Well, it rained, a lot. So we were kindly given the use of St Leonard's Church for our concert instead of the Bandstand in the park.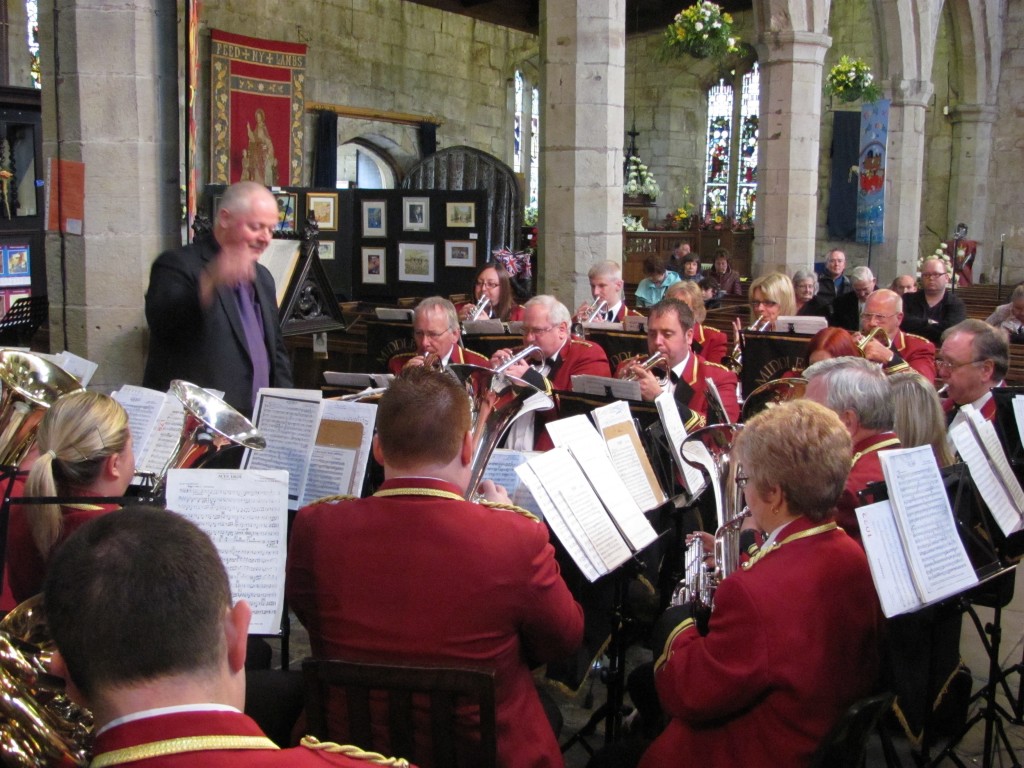 St Leonard's was simultaneously hosting a flower festival during this Jubilee event with Middleton folk wandering around appreciating the beautiful floral displays whilst listening to the band.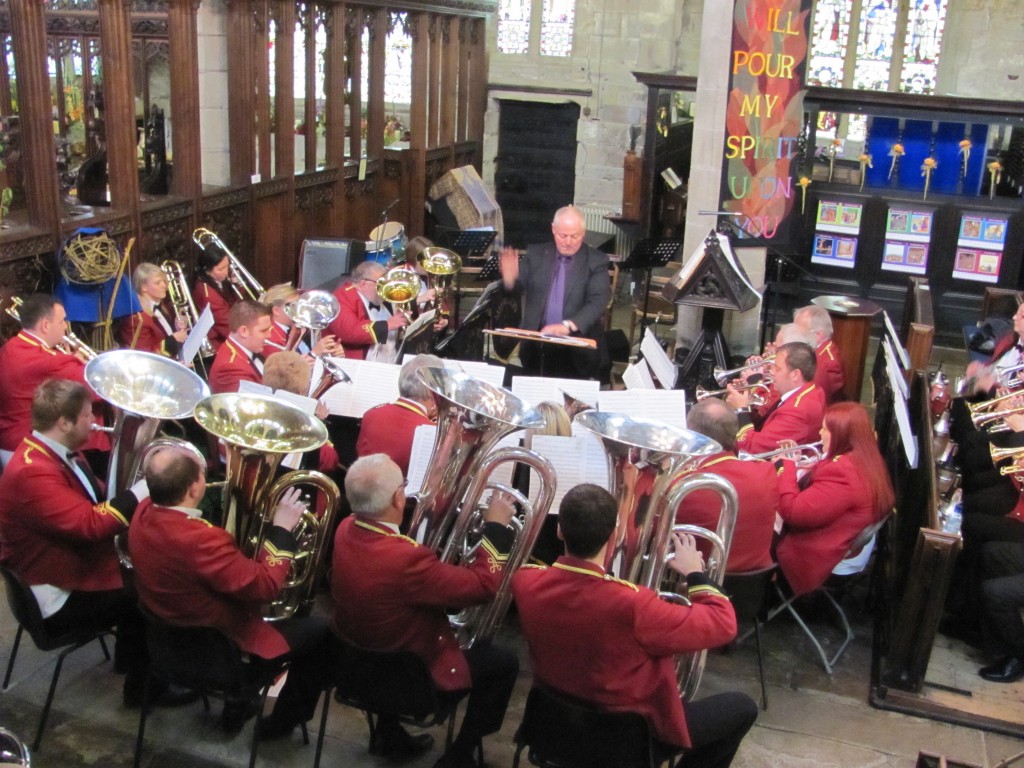 The band played a varied programme including solos from 1st horn Angela Houghton laying Misty, Soprano cornet Louise Crane playing On With The Motley and Principal cornet Bryce Forde playing Share my yoke. Some videos of the soloists and other pieces from the concert are available on our video page.
A full gallery of images can be found here or on our Facebook page here.