Once again the band have taken part in the 40's weekend down on the Severn Valley Railway.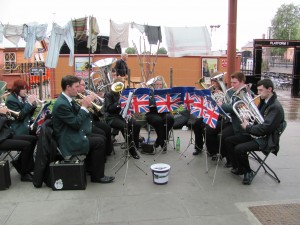 This event is usually attended by our youth band for two consecutive  weekends. However, as our youth band are particularly young this year, some of our youth band 'vets' took the helm. Some of the more youthful players from the main band took to the 'stage' in the hope of raising some funds for the youth band itself.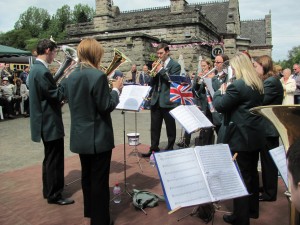 The band had a ball, the weather holding off with some of the members getting a touch of sunburn!
If you have any photographs or videos of us playing at this event we would be grateful if you could send us a copy or a link to them to webmaster@middletonband.com
To see how our youth band got on on weekend 2 click here.
https://www.facebook.com/media/set/?set=a.415575071814296.91773.136325976405875&type=1