The Co-operative's third annual Santa Dash in Manchester raises funds for young people with a learning disability.
Hundreds of festive fundraisers dressed as Father Christmas on Sunday, 27 November, when they took part in The Co-operative Santa Dash in Manchester and raised vital funds for the learning disability charity, Mencap and, ENABLE Scotland.
In Manchester's Heaton Park, soap stars Sarah Jayne Dunn and, Cherylee Houston cheered on the runners for The Co-operative's third annual Santa Dash in the city.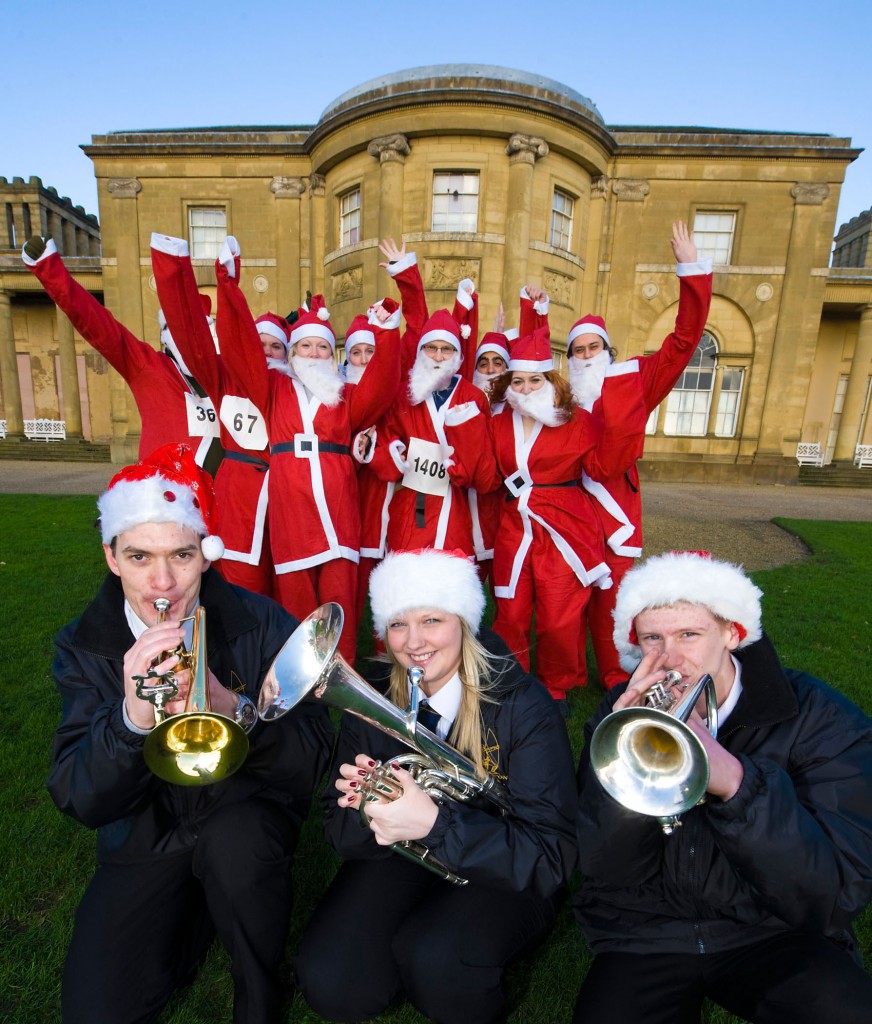 Middleton Brass Band played seasonal favourites as they marched the santas to the start-line. Fred Houghton, secretary of Middleton Brass Band, commented: "This weekend marked the start of our busy Christmas programme. We are delighted to have been able to take part in this community event and, warm the crowds on a breezy day by playing our festive favourites."
Runners were set on their way by Manchester's Lord Mayor, Councillor Harry Lyons JP and, proceeded to run, walk and dance around the 5k family-friendly course following a warm-up that was led by Rochdale AFC club mascots Desmond the Dragon and, Desmond's son Dale – The Co-operative have had a long standing relationship with Rochdale AFC which has been extended this season to see The Co-operative become the principal sponsor of the Club.
As part of its commitment to inspiring young people, The Co-operative's staff, members and customers have raised more than £4.5 million this year for Mencap, its Charity of the Year, to give young people with a learning disability the chance to develop the skills and confidence to change their futures.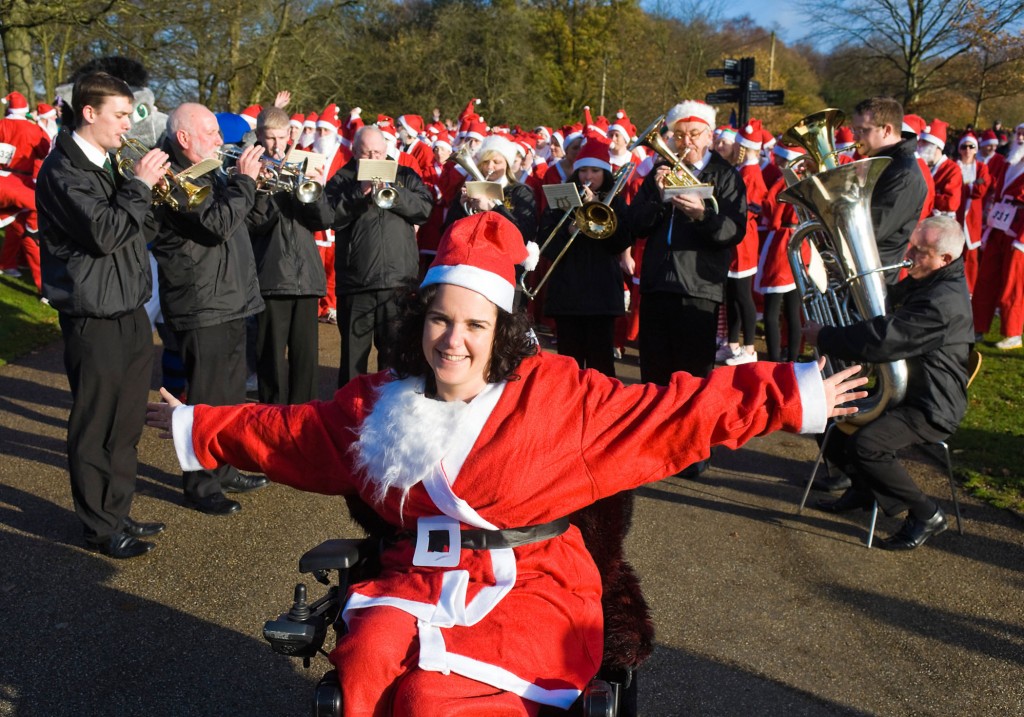 Cherylee Houston – who had roles in The Bill, Emmerdale and Little Britain before establishing the character 'Izzy' in Coronation Street, said: "I was delighted to be involved with such a fun-filled event that is helping to raise money to develop 'Inspire Me', a programme that will make a huge difference to the lives of so many young people with a learning disability."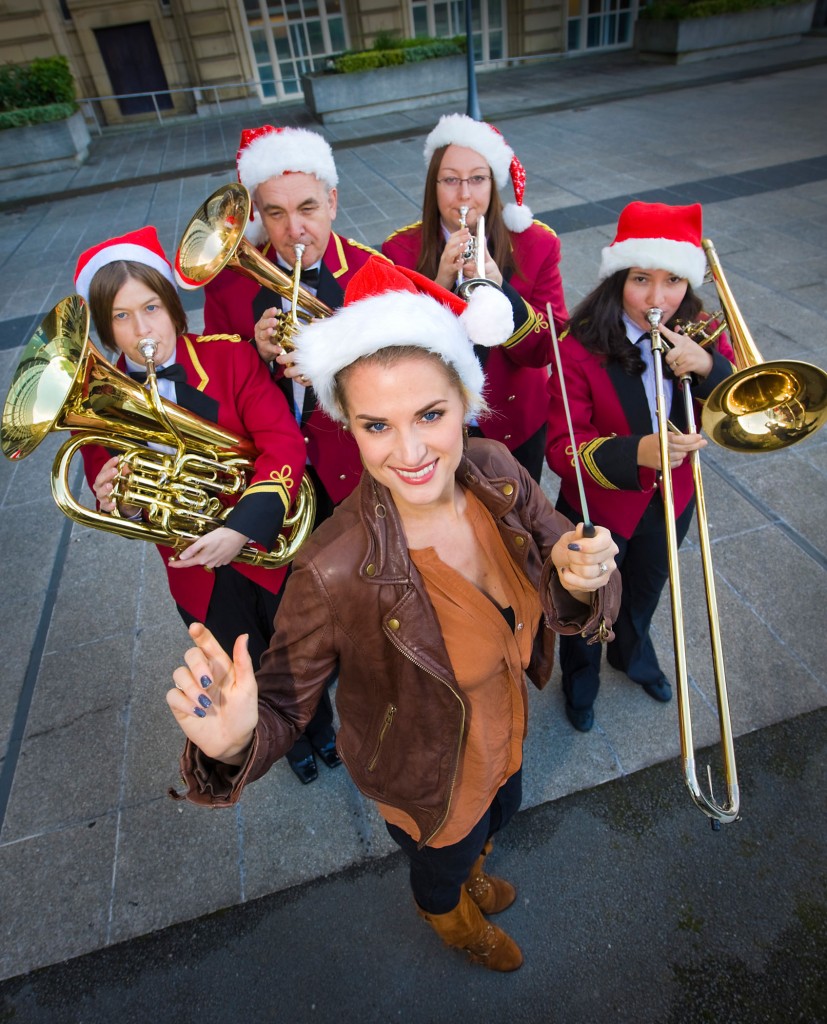 While Sarah Jayne Dunn – a former British Soap Award winner well know for her role as Mandy Richardson in TV's Hollyoaks, continued: "In addition to joining in the fun, everyone who got involved has played a part in helping to support and inspire up to 20,000 young people with a learning disability to be the very best that they can be."
Michael Fairclough, The Co-operative Group's Head of Community and Co-operative Investment, concluded: "This is the third year that we have held our Santa Dash and I'd like to thank everyone who took part in this spectacular event. Raising money for Mencap and, ENABLE Scotland – The Co-operative's charity of the year – is helping to make a tremendous and positive impact on young lives. Our year-long partnership with the charity forms part of The Co-operative's commitment to inspiring young people and, is providing an opportunity to transform the lives for a generation of young people with a learning disability. "
For further information or images contact:
Andrew Torr
The Co-operative Group Press Office
Tel:             0161 827 5622
Mob:             07702 505551