Middleton band once again led the parade though the town to the Cenotaph in the recently renovated Memorial Gardens on Manchester Old Road. Crowds lined the street as the band treated them to favourites such as Westward Ho, Death or Glory and 1914.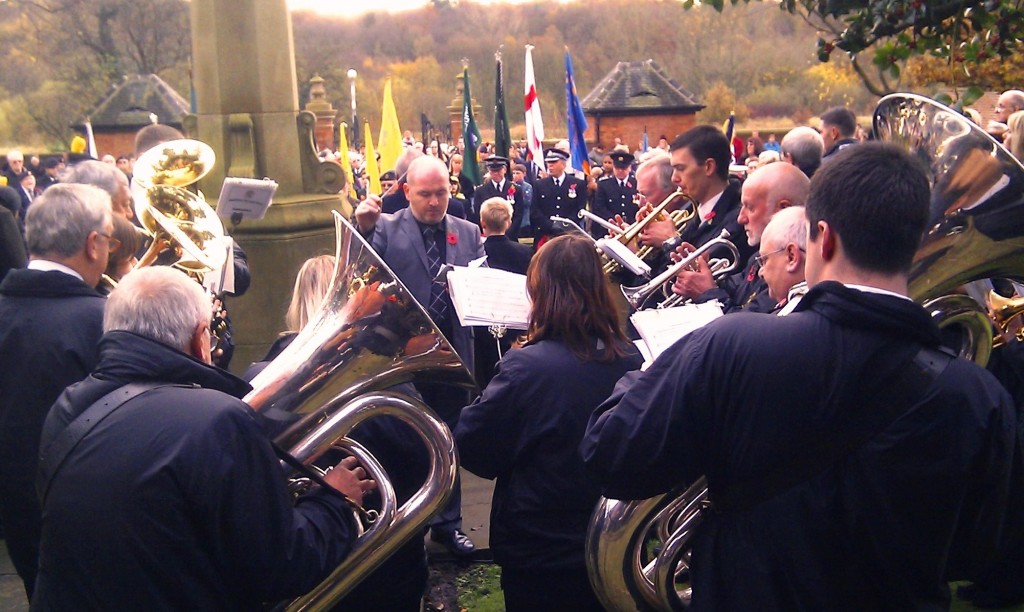 The dry,  mild weather, with the autumn sun breaking through the clouds onto the Cenotaph and a slight breeze catching the colours, set the scene for a solemn gathering of townsfolk, uniformed representatives and also the Mayor of Rochdale, Councillor Alan Godson.
In his address,  the Revd Canon Nick Feist commented on the increased turn out of people who had  packed the memorial gardens to  pay their respects and to reflect on the sacrifices made by our brave Service men and women.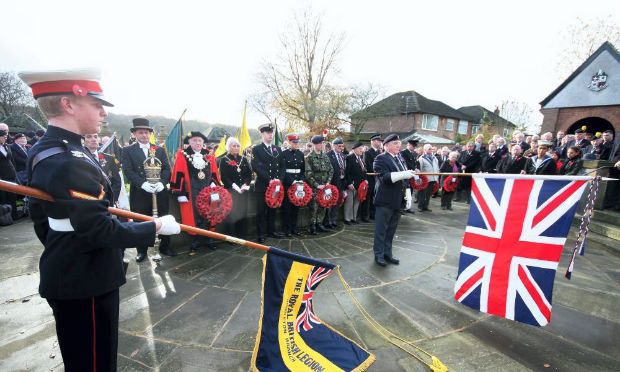 At 11 o'clock, the band's prinipal cornet, Bryce Ford, played the last post perfectly to mark the start of  the 2 minutes silence, which was respectfully observed with only the slight breeze rustling the leaves in the trees to be heard.
As the wreaths were laid, the band played  a specially arranged reverent hymn before leading the gathering with the hymns 'O God our help in ages past', 'O valiant hearts' and 'All people that on earth do dwell.'
The service was concluded with the National Anthem before the band led the parade back into town.
See also the report in the Middleton Guardian.