Middleton Band are no strangers to the passengers, volunteers and staff of the East Lancashire Railway. In fact, the band (and even some of its players), have been performing on the railway for the last 30 years.
The biggest event of the year is the 'Santa Specials' and in the Christmas period just gone the railway and the band entertained more than 40,000 passengers over a five-week period. The band also play at other events for the railway such as the highly successful 1940s Weekend over the Spring Bank Holiday.
Middleton Band Secretary, Aaron Hayes, said "We are extremely fortunate to have such a fantastic partner in the East Lancashire Railway. It is with their support that the band has been able to grow and develop over the last 30 years. The band always look forward to any event with them and especially enjoy bringing festive cheer to the passengers on the Santa Specials"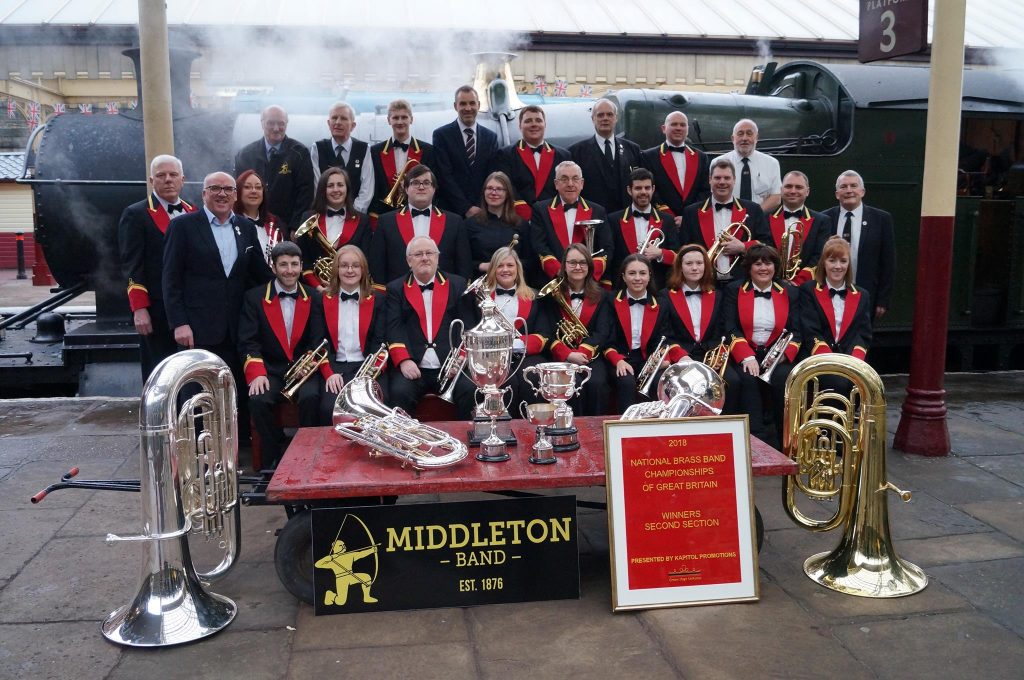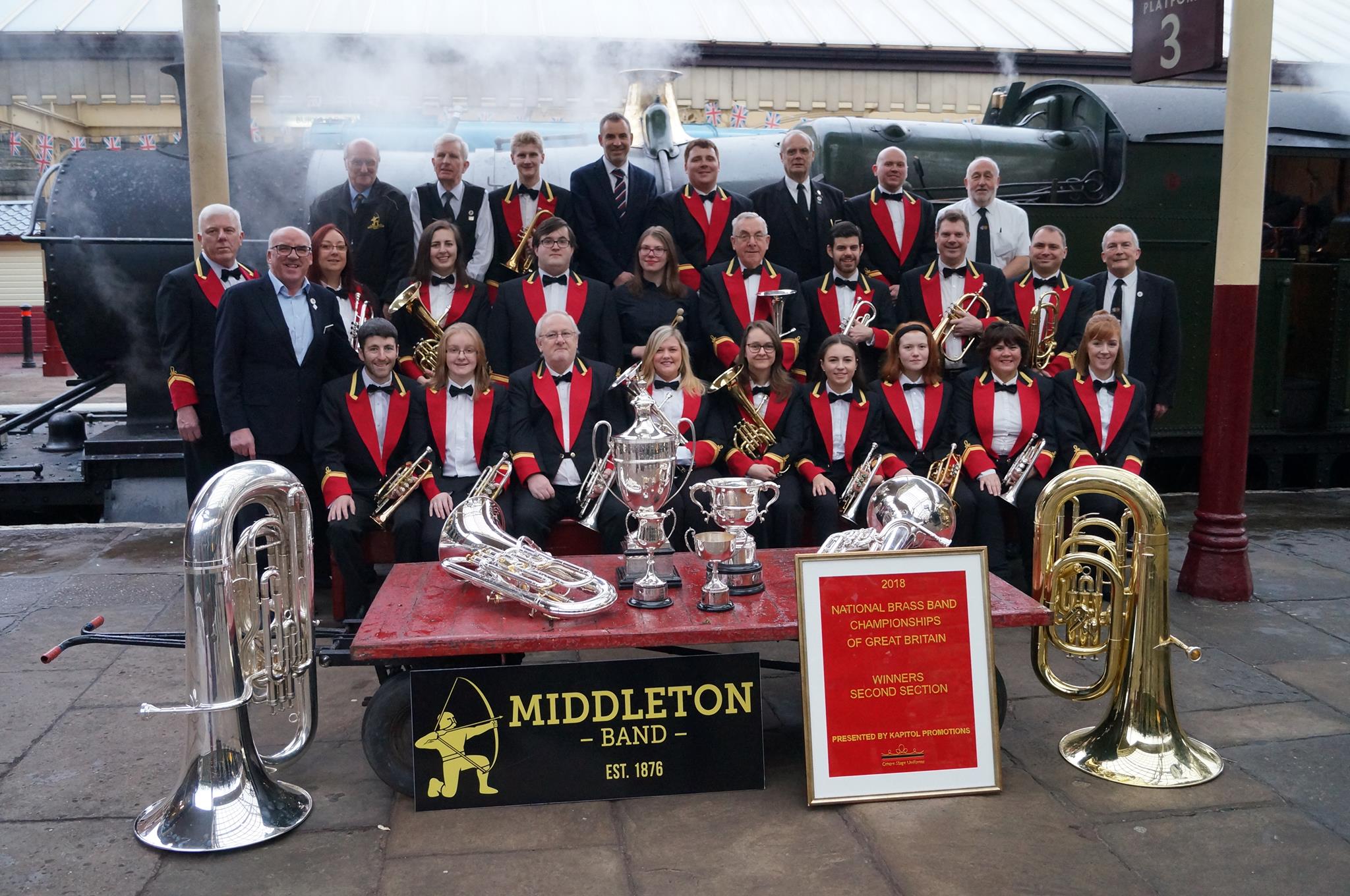 East Lancashire Railway Chairman, Mike Kelly, also praised the partnership "We are very proud of our relationship with Middleton Band. Over the past three decades, the band has worked closely with the ELR performing at many of our annual events. We are very appreciative of not only the quality of entertainment they provide but their support and friendship too. Here's to the next thirty years!"
2018 was arguably the band's most successful year in its 143 year history as they were crowned the 2nd Section North West regional champions last February and the 2nd Section National champions in September. In 2019 the band will be competing at its highest level ever, after being promoted to the 1st section.
The band are also proud to be able to offer free instrument hire and tuition to youth in and around the Middleton area, at present there are currently 40 children learning how to play a brass instrument within the organisation. The next intake for beginners will be in September 2019. For more information please contact the band directly on middbandwebmaster@gmail.com or visit the website http://www.middletonband.com/youth-band/
The next chance to see Middleton Band in action will be at the East Lancashire Railway 1940's event which runs from 25th – 27th May 2019. The band will be appearing at Bury Transport Museum on Monday 27th May 2.45- 4.15 pm as part of a VE day style concert. For more information about this event visit the East Lancashire Railway's Website.
For more information on the band or for information on upcoming performances, please visit the Facebook page @Middletonband or the website http://www.middletonband.com/
For more information on the East Lancashire Railway, please visit http://www.eastlancsrailway.org.uk/.