The band have been busy over the remembrance weekend assisting in various remembrance events in the area.
Newton Heath Peace Garden Service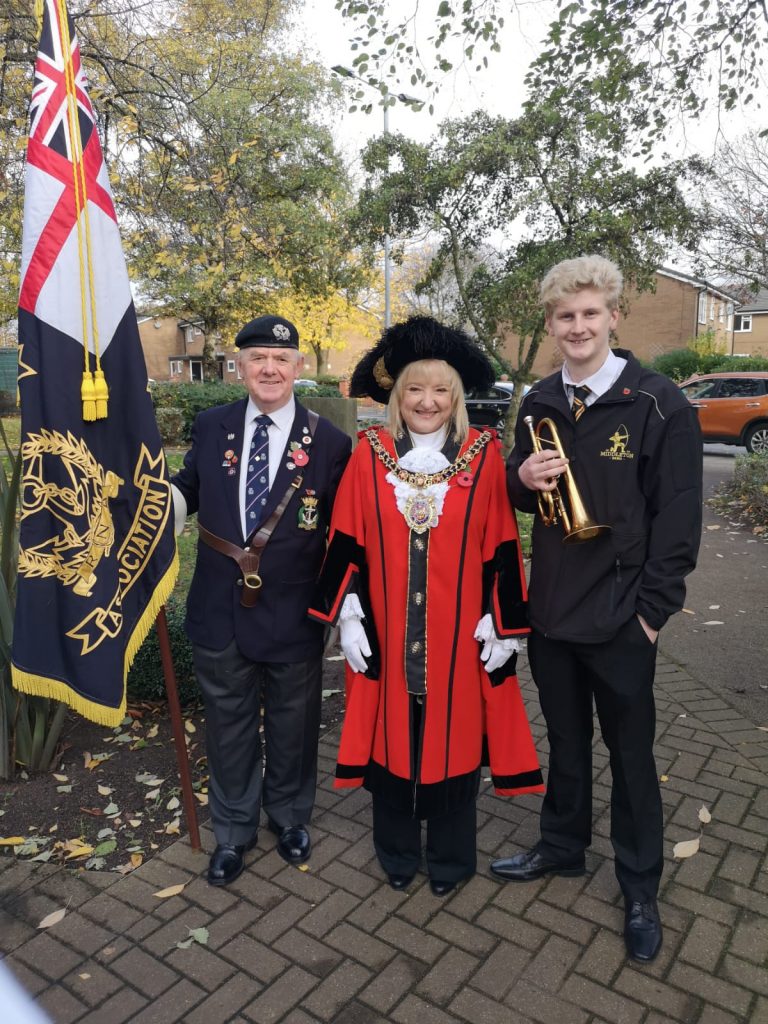 The first event was a service at Newton Heath Peace Garden on Friday 9th November where one of our talented Solo Cornet players, Adam Albinson, provided the Last Post and Reveille. Here he is pictured alongside the Mayor of Manchester, June Hitchen, who is the councillor for Newton Heath. You can hear his Last Post in the youtube clip below.
Newton Heath Working Men's Club
Our second event was a remembrance concert at Newton Heath Working Mens club where the band played a range of music from the era of the first and second world wars. Our principal cornet Steph Coward played the last post beautifully and the concert concluded with a 'Last Night of the Proms' style finale including Jerusalem and Land of Hope and Glory. One of our youth band tenor horn players made his debut with the senior band at this event, and a fine job he did too.
Remembrance Sunday
It's always a great honour to be a part of Middleton's Remembrance Sunday parade and service and this year was no exception. With Remembrance Sunday and Armistice day coinciding on the same day, on the centenary of the end of the Great War, we were especially privileged and proud to lead the parade through the town to the beautiful remembrance gardens on Manchester Old Road. The senior band were joined by several members of the youth band for the parade and service, some who were making their marching debut with the senior band.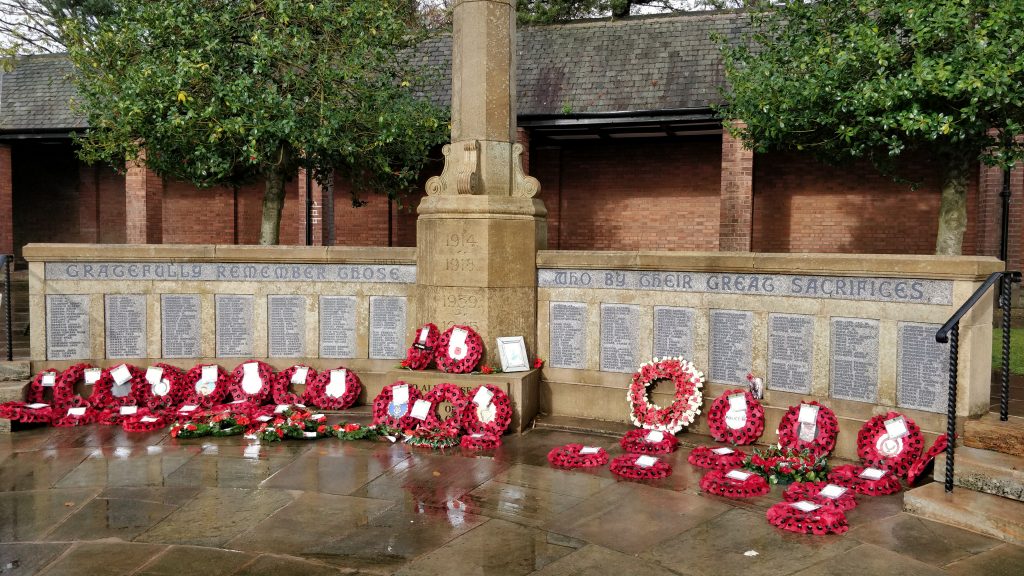 The service in the remembrance gardens was extremely well attended by hundreds of Middleton folk with a large representation of local uniformed groups. Local MP Liz McInnes, the Mayoress of Rochdale and representatives from the armed forces including the crew members from HMS Middleton were also in attendance.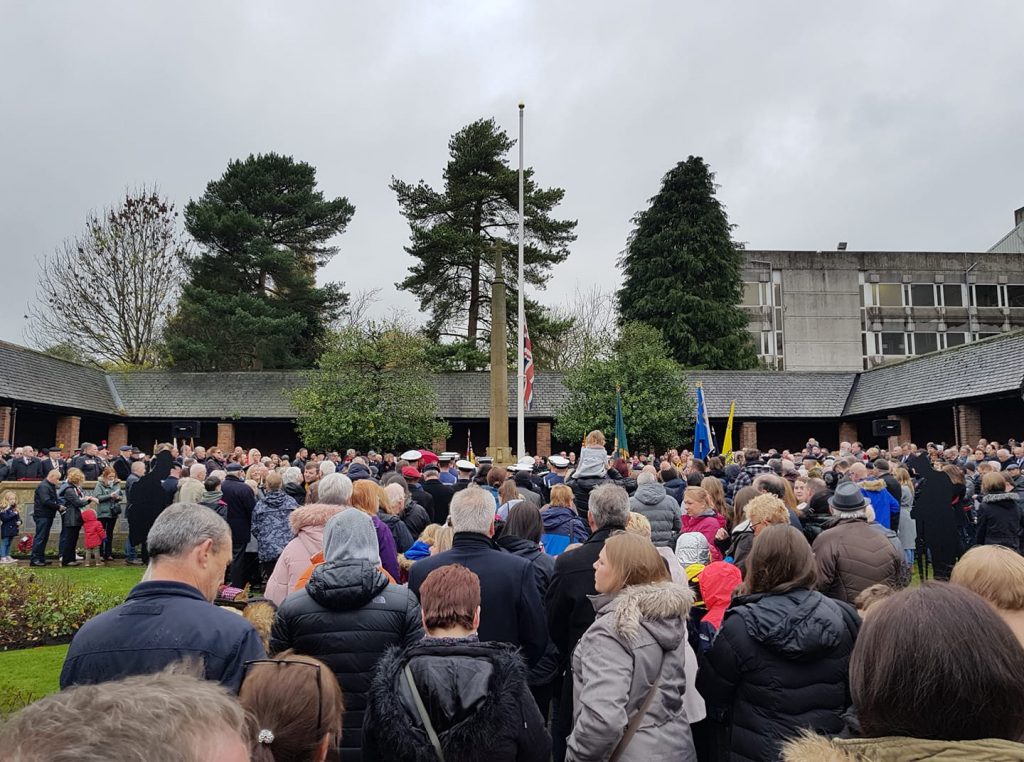 The weather was fairly cold and wet but this did not dampen the spirit of those who came together to pay their respects and to remember the ultimate sacrifice of all who have given their tomorrows for our today.
Leading the parade, the band played a range of marches fitting to the occasion arriving at the Cenotaph to Death or Glory.
During the service, the band provided the hymns 'All People That On Earth Do Dwell', 'O God Our Help in Ages Past' and 'O Valiant Hearts'. Steph Coward, the band's principal cornet, played the Last Post & Reveille perfectly to mark the two-minute silence.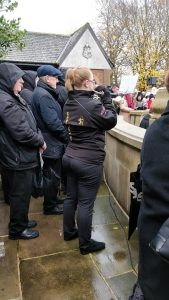 Wreaths were laid by representatives from the Armed Forces, veterans and civic dignitaries, local councillors, uniformed groups, and local residents as the band played 'War Prayer'.
The service was completed with the National Anthem before the band led the parade back into the Town Centre, leading off with the very fitting '1914'.
More photos of the service can be found on Rochdale Online