Once again, the band had an enjoyable and successful time at the Whit Friday Band Contests in Tameside and Saddleworth.
The band competed at 11 contests and as far as we know have won 5 second section prizes and a 2nd best local prize at Scouthead.
The full results can be found here and here.
As we usually do, we invited our youth band to accompany us and to march down with us.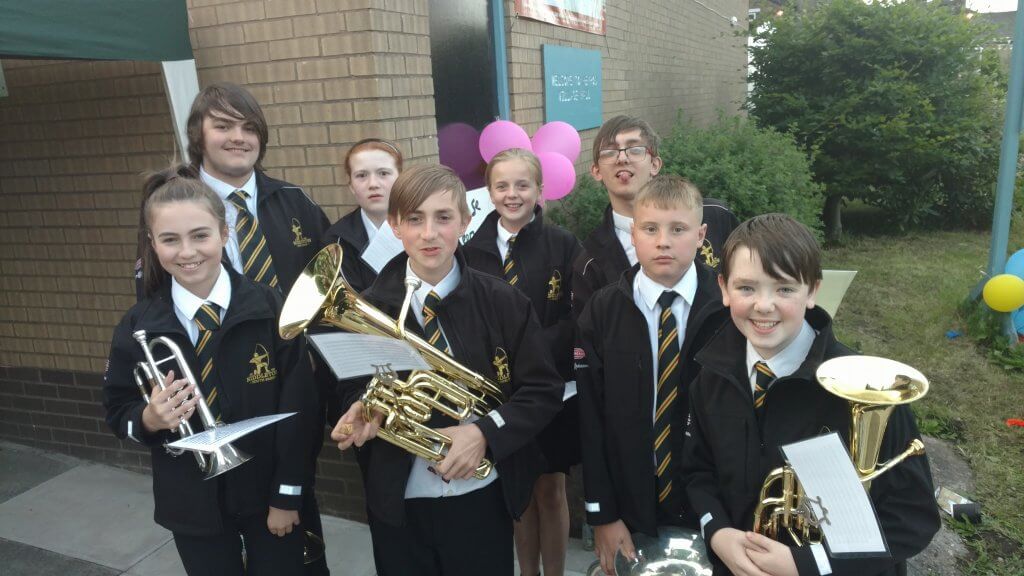 We are very proud of our youngsters, who were incredibly professional all night.
We are delighted to report that we won the best 2nd section prizes at Hurst Village, Heyrod, Mossley, Droylesden and Stalybridge Labour Club. We also won the 2nd best local at Scouthead.
Our full Whit Friday Video playlist is below and features almost all of our performances from the night.