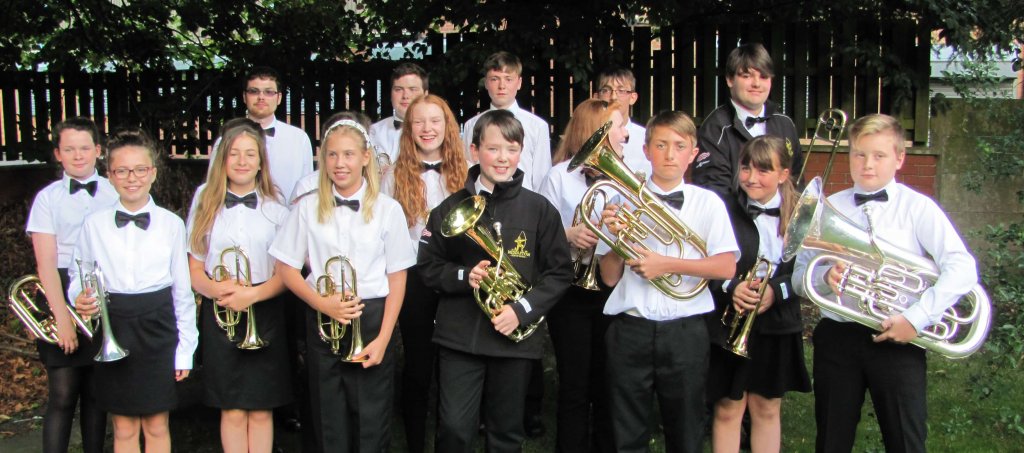 Middleton Youth Band is bidding to bag a massive cash boost from the Tesco Bags of Help initiative.
Tesco teamed up with Groundwork to launch its community funding scheme, which sees grants of £4,000, £2,000 and £1,000 – all raised from the 5p bag levy – being awarded to local community projects.
Three groups in every Tesco region have been shortlisted to receive the cash award and shoppers are being invited to head along to Tesco stores to vote for who they think should take away the top grant.
Middleton Youth Band is one of the groups on the shortlist.
We aim to build upon the success of our established community-based youth band by starting up a new training band for absolute beginners. The training band will provide a qualified music teacher/s to deliver free instrumental lessons, free instrument loan and the opportunity to put those newly learned skills into practice by playing in the training band.
We firmly believe that every young person should have the opportunity to learn to play an instrument and believe that cost should never be a barrier to learning. We aim to provide our services to any young person entirely for free.
There are numerous benefits to learning to play an instrument, young musicians will be off the couch, off the streets and developing not only musical skills but confidence, discipline, responsibility and social skills too in a safe, rewarding and positive atmosphere.
Our training band project will provide many ongoing opportunities for young musicians. They will have opportunities to take part in performances and competitions, develop and progress into our established youth band and senior adult band or other adult musical ensembles whilst developing a life-long hobby for enjoyment and relaxation. Young musicians will also benefit from life changing opportunities to pursue musical qualifications at school, college, university and ultimately as a career if they wish to.
Voting is open in stores throughout May and June. Customers will cast their vote using a token given to them at the check-out in store each time they shop. Customers will be able to vote for us in Tesco Extra Middleton, Tesco Express Alkrington, Tesco Express Langley and Tesco Express Oldham road.
Tesco's Bags of Help project has already delivered over £28.5 million to more than 4,000 projects up and down the UK. Tesco customers get the chance to vote for three different groups every time they shop.
Every other month, when votes are collected, three groups in each of Tesco's regions will be awarded funding.
Lindsey Crompton, Head of Community at Tesco, said:
"We are absolutely delighted to open the voting for May and June. There are some fantastic projects on the shortlists and we can't wait to see them come to life in hundreds of communities."
Groundwork's National Chief Executive, Graham Duxbury, said: "We've been thrilled to see the diversity of projects that have applied for funding, ranging from outdoor classrooms, sports facilities, community gardens, play areas and everything in between. "We're looking forward to learning the results of the customer vote and then supporting each group to bring their project to life." Funding is available to community groups and charities looking to fund local projects that bring benefits to communities. Anyone can nominate a project and organisations can apply online. To find out more visit www.tesco.com/bagsofhelp