On 12th June, our band secretary, Jamie Wade  undertook the 'Tour de Manc' which is a 100-mile cycle around Greater Manchester to raise funds for our youth band. The cycle, which is not for the faint-hearted, took 8:27:59 hours to complete.
Jamie is an avid cycler and regularly enjoys lengthy cycles around Greater Manchester, this one looks like it was a grueller! Here is his progress around the route https://www.strava.com/activities/607267736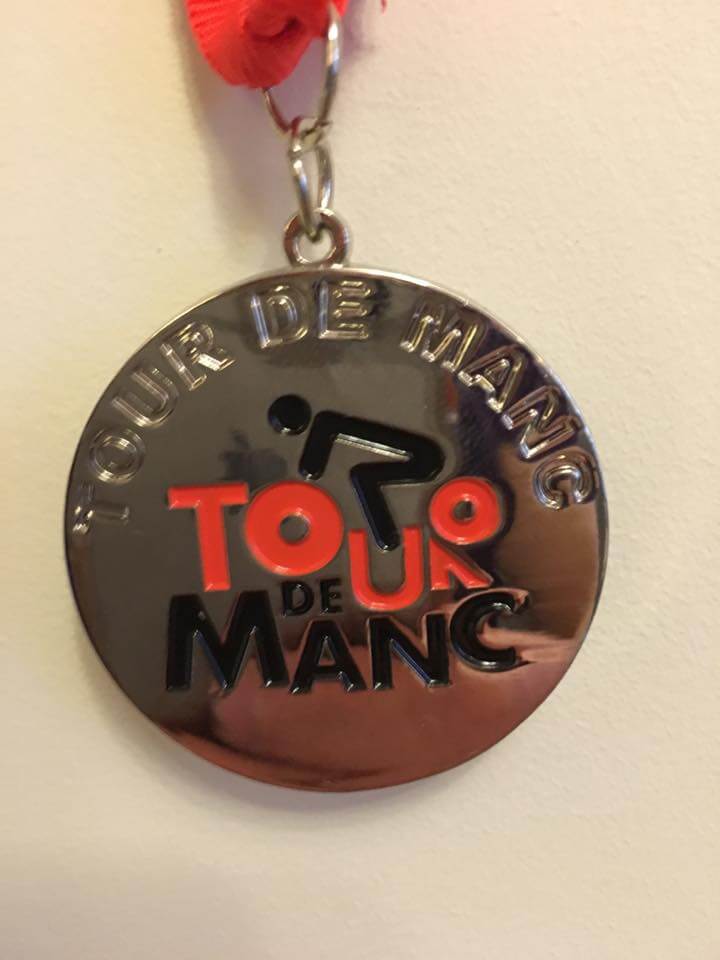 Jamie completed the 100 miles cycle to raise money to go towards the  Middleton Youth Band tour to Euro Disney in 2017.
It's not too late – If you would like to sponsor Jamie and help to send our Youth Band on tour to Disneyland Paris in 2017, please donate now by pay pal below or see any band member who will have a sponsor form.
Thanks to Jamie for being crazy and kind enough (and fit enough) to cycle 100 miles for us and  thank you for your support.