Middleton Band extend a warm welcome to our newest members, Mayo Aita and Rebekah Harrison.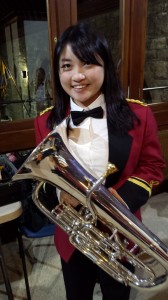 Mayo Aita
Mayo, who joins us all the way from Japan, made her debut with the band on Euphonium at our bi-annual last night of the proms concert in Blackrod.
Mayo is no stranger to brass bands having previously played for Neo Brass who attended Whit Friday 2014 under the baton of one of Middleton's past members Hiroe Tada. Mayo has also attended the International Brass Band Summer School in Swansea last year.
The band are delighted to welcome Mayo who is currently studying at Salford university.
.
.
.
.
.
.
Rebekah Harrison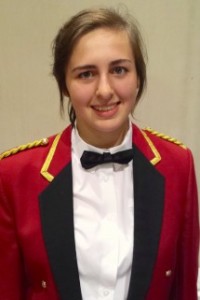 Rebekah joins us from our very own Youth band where she plays principal Euphonium. We are delighted that Rebekah has made the step up and joined the main band Euphonium and Baritone team. Welcome Rebekah!