Middleton Band once again took part in the annual Whit Friday Brass Band contests in Saddleworth.
Often described as 'The greatest free show on Earth', the Saddleworth and Tameside Whit Friday Brass Band Contests take place every year on the afternoon and evening of Whit Friday – 13th June in 2014.
At each venue the band performs two pieces – a march performed on the move, where they may be awarded marks for deportment, and a set piece performed on a temporary band stand or in a ring.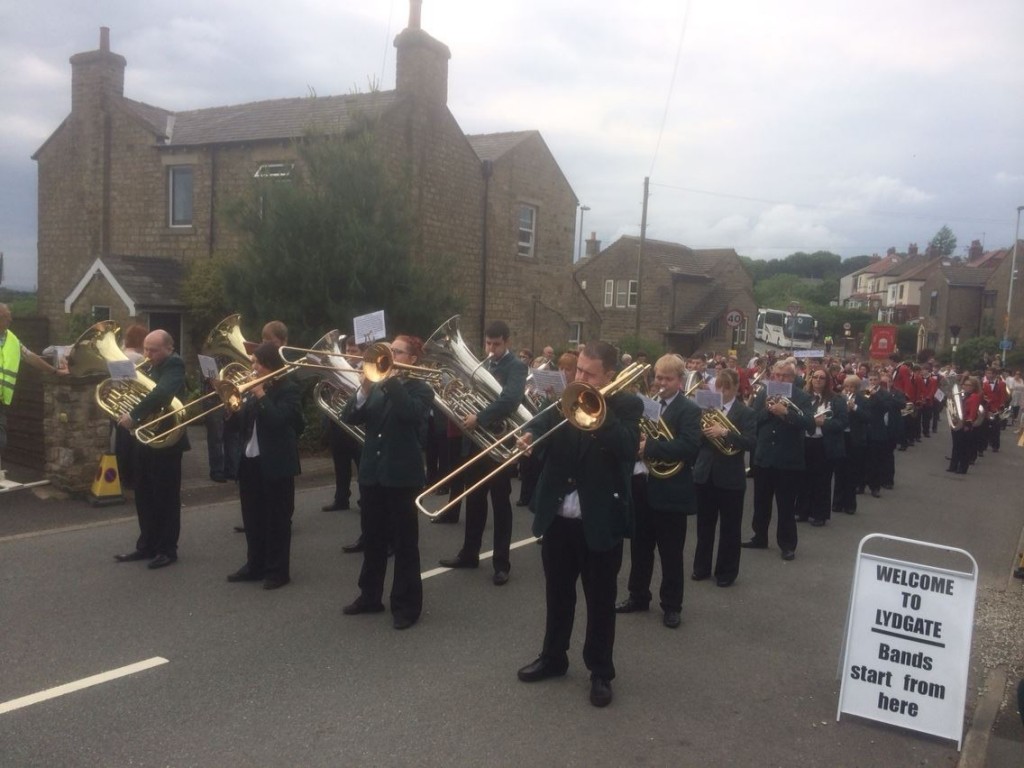 The judges of these pieces are concealed in a caravan or nearby room, awarding marks without knowing the bands' identities. The results are announced at the end of the evening, which can be close to midnight, and are usually published online over the next couple of days.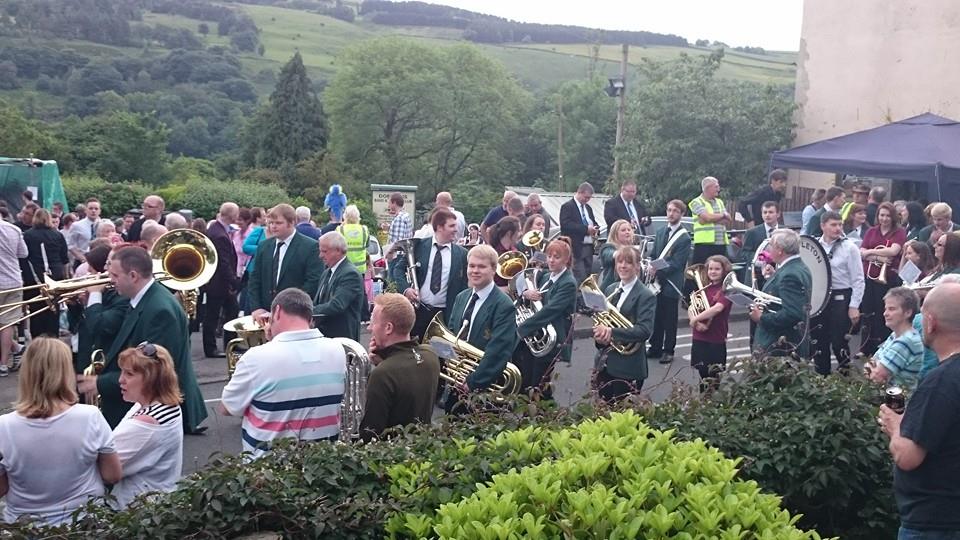 This year the band competed in 5 contests in Saddleworth, starting at Lydgate, Diggle, Dobcross, Denshaw and finishing at Scouthead. The band marched down to Army of the Nile and were pleased to welcome some of the youth band members to march with us. The band then went on to play Ravenswood on the stand.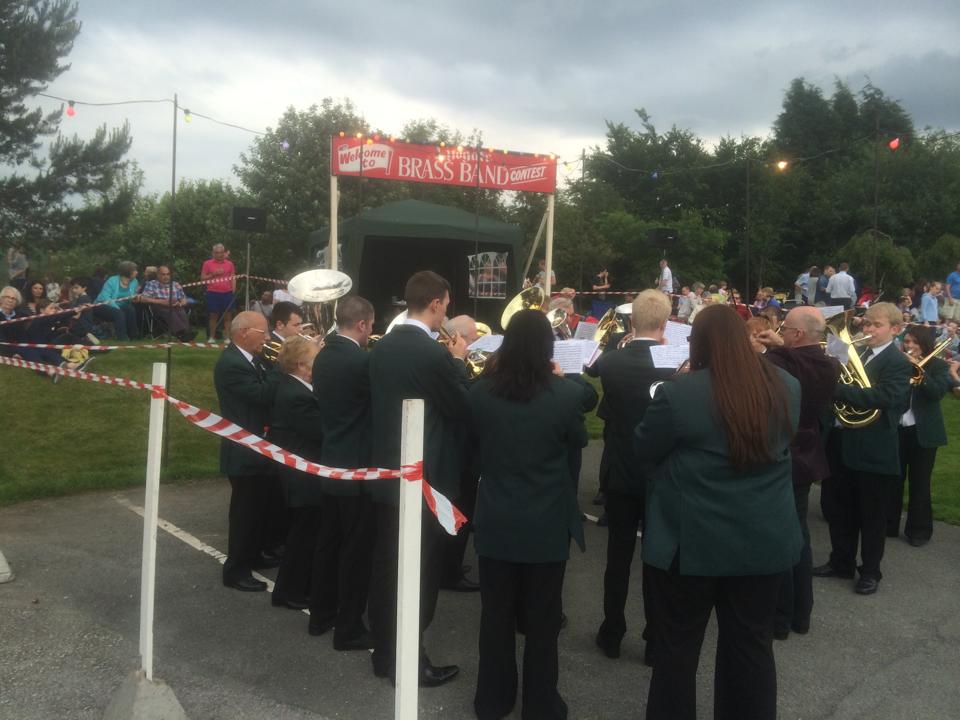 Middleton Band has always competed in the Whit Friday Brass Band Contests  either in Tameside or Saddleworth or both and has regularly collected prizes such as best section band and best local band over the years.
This year we will be hoping to improve on last years results and hopefully collect some more prizes!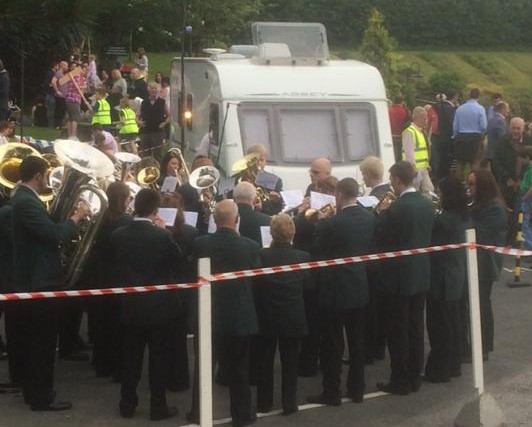 More information about the Whit Friday Brass Band contests 2014 can be easily found online, but good places to start are here and here.