What a glorious day to have a concert in the picturesque Jubilee Park!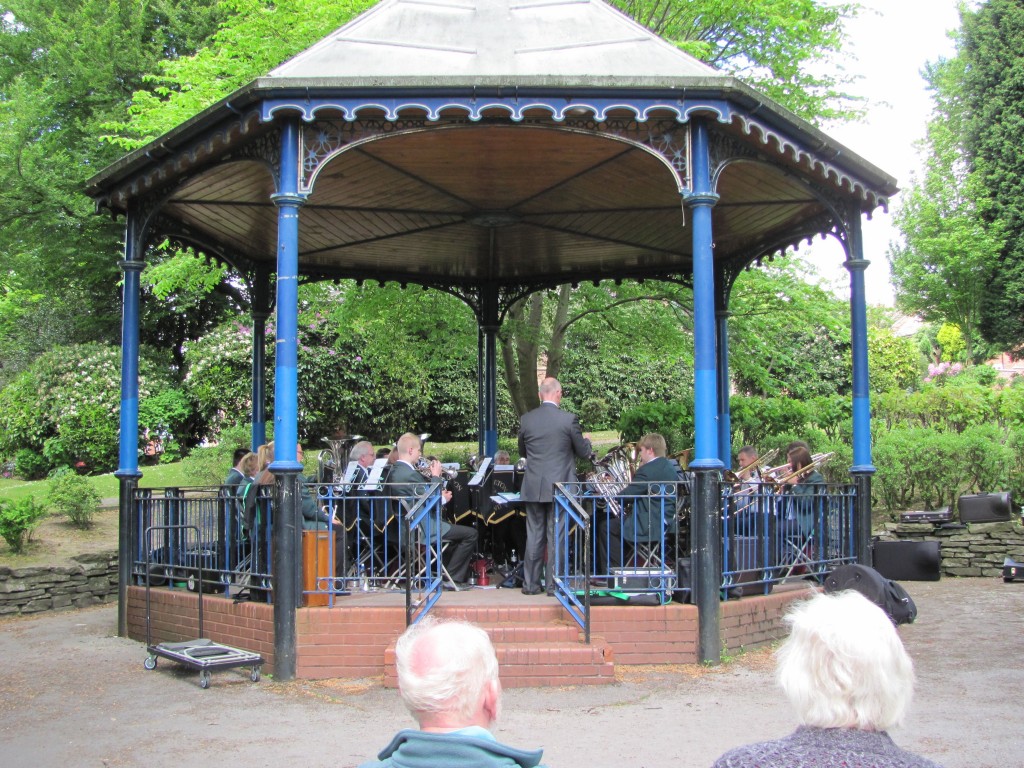 The band played a varied programme including a solo, The Lazy Trumpeter' by principal cornet Adam Albinson.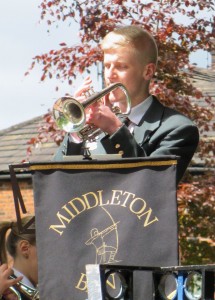 Other items included our Whit Friday march Mephistopheles, Army of the Nile, Star Lake, Breezing down Broadway, Blaenwern, And the band played on, 633 Squadron, Miller Magic and a tribute to the 70th anniversary of the Dambusters. The band finished their concert with verses of 'The day thou gavest Lord has ended' as a tribute to Murdered Middleton man Lee Rigby.
There was a fantastic turn out of local people who came to listen to the band and enjoy the weather in the park.
Our next park date is Sunday 21st July 2pm – 4pm.