Monday 18th July saw Middleton Band, Middleton Youth Band and Middleton Training Band perform together in a joint concert at St Anne's Academy, Middleton.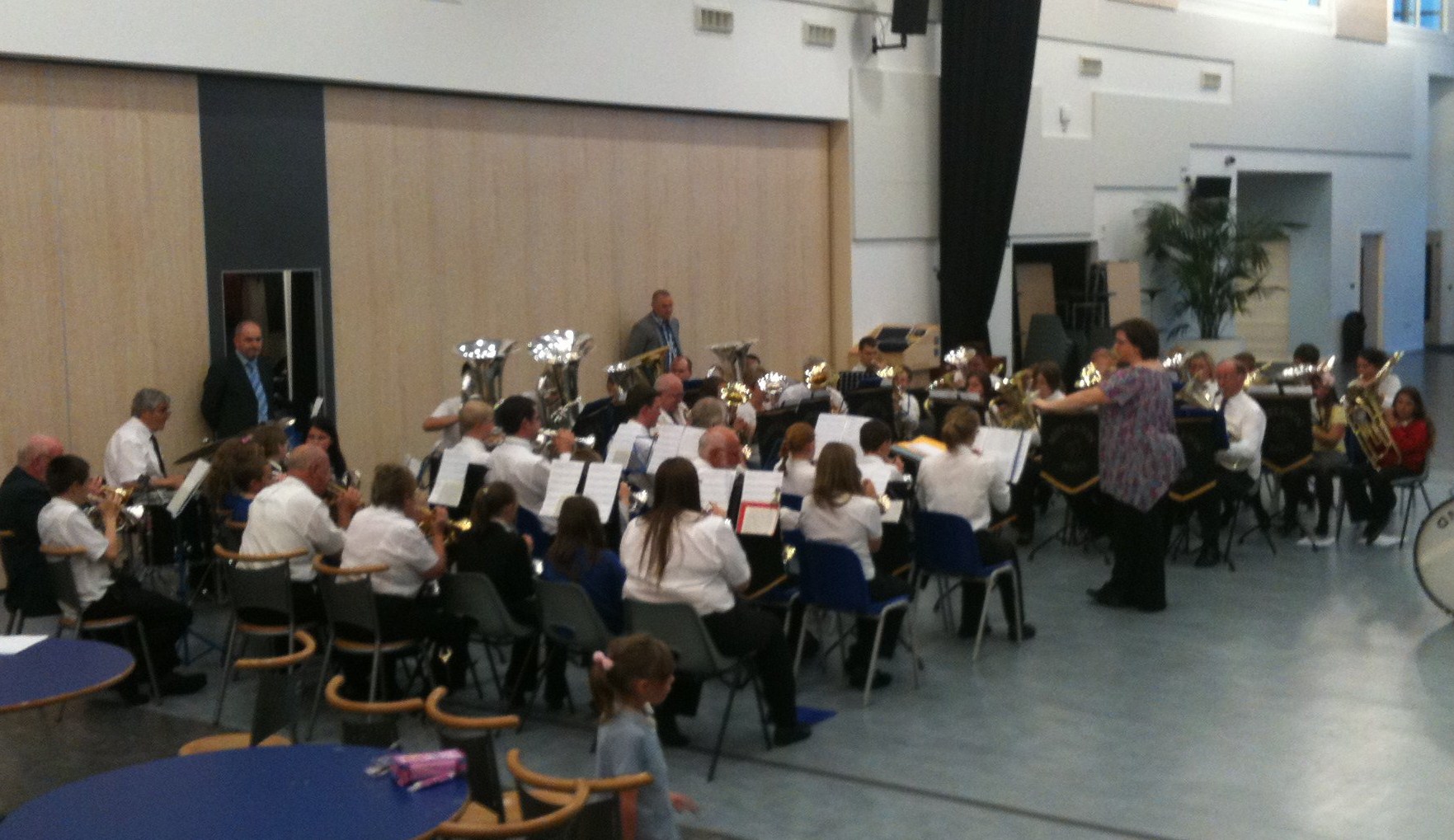 The programme began with the youth band, led by MD Pam Smith, performing a wide selection of music including  'Dad's Army,' 'Pack up your troubles' and 'Hootenanny.'
The senior band, led by MD Carl Whiteoak were up next and played 'Windows of the world,' 'Crimond,' 'Vitae Lux' and 'American Trilogy.'
Next on the bill were the Training band, led by MD Brent Warren, playing  'Mini March,' 'Pop Rock,' ' Rockit,' Gospel Rock,' 'Let Me Entertain You,' and 'Grasscroft,' complete with special effects!
The Training band also featured an excellent baritone soloist playing 'One hand, one heart.'
The concert was rounded off by a massed band, all 3 bands playing a selection of pieces together finishing with  'Slaidburn'.
Youth band MD Pam Smith said "It's fantastic to see over 50 Musicians here in one place!"
Middleton Band Chairman Phil Tonge said " If  the old boys who founded Middleton Band could see us now, they would be very proud indeed."