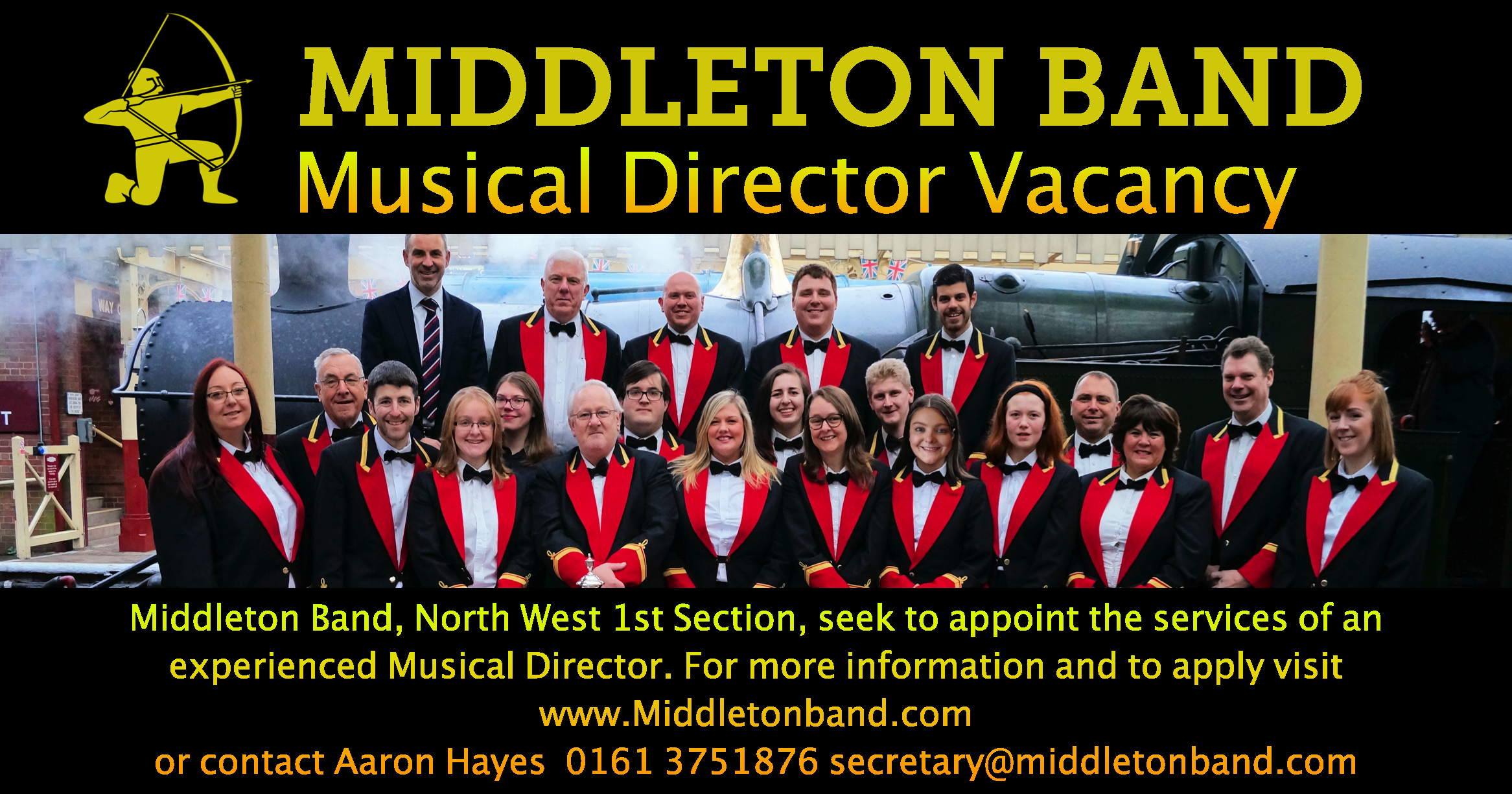 We have an immediate vacancy for a Musical Director
Last updated 25th March 2022
Join our team! Get in touch about our Vacancies in confidence to  secretary@middletonband.com or call Aaron Hayes  0161 375 1876
For youth band vacancies contact youthband@middletonband.com
We rehearse on Mondays 8.00pm – 10.00pm and Thursdays 7.45pm – 9.45pm at St. Stephens church hall, Middleton which is located on High Street, Middleton, M24 6DX close to J19 M62 and the A627M.

View Larger Map
Find out more about us on our Facebook page, from our tweets, or see our upcoming calendar of events.
If you would like to join us, please do not hesitate to contact us and pop along to a rehearsal to meet us and get to know us.
We also welcome guest players to come down for a blow or to listen.