We closed our bandroom doors on 8th March due to the risks associated with the Covid-19 pandemic. Our doors may be shut but the Middleton band and Youth bands are still very much open for business.
Over the past few months, members have been given many opportunities to take part in a range of various distance banding projects both with the Middleton Band organisation itself and have also taken part in projects we have signposted them to with other organisations.
Here is a flavour of just some of the fantastic projects our members and youth members in particular have been working on during lockdown.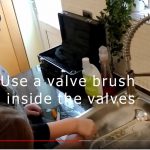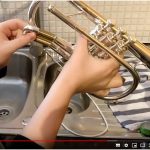 Our March online challenge, particularly to our younger members was to make a 'youtube tutorial' for how to clean your instrument. Lots of fun was had and even better lots of clean and shiny instruments too!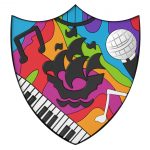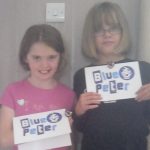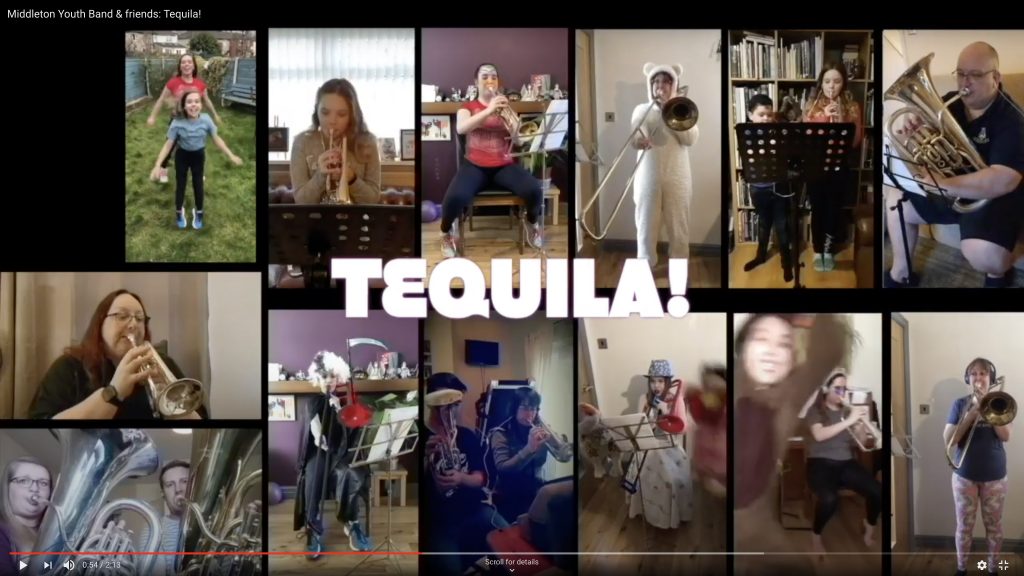 For our April online challenge,  some of our youth band took part in a distance banding performance of a piece especially arranged for us, Tequila! You can see the finished video on you tube https://www.youtube.com/watch?v=7DJIBVfPFT0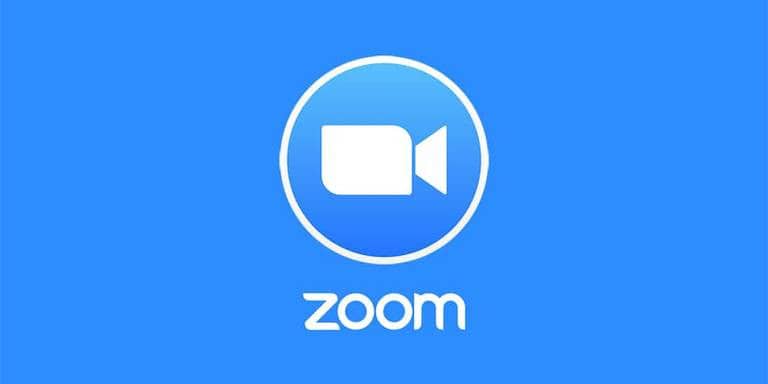 The senior band have been holding regular zoom quizes, girls nights, bingo nights and some rehearsals all through Zoom!
The youth band have also had the opportunity to keep in contact through lessons over zoom and similar video conferencing and have also enjoyed quizzes!
Many of our organisation members have played from their doorsteps for the Thursday evening clap for the NHS/carers.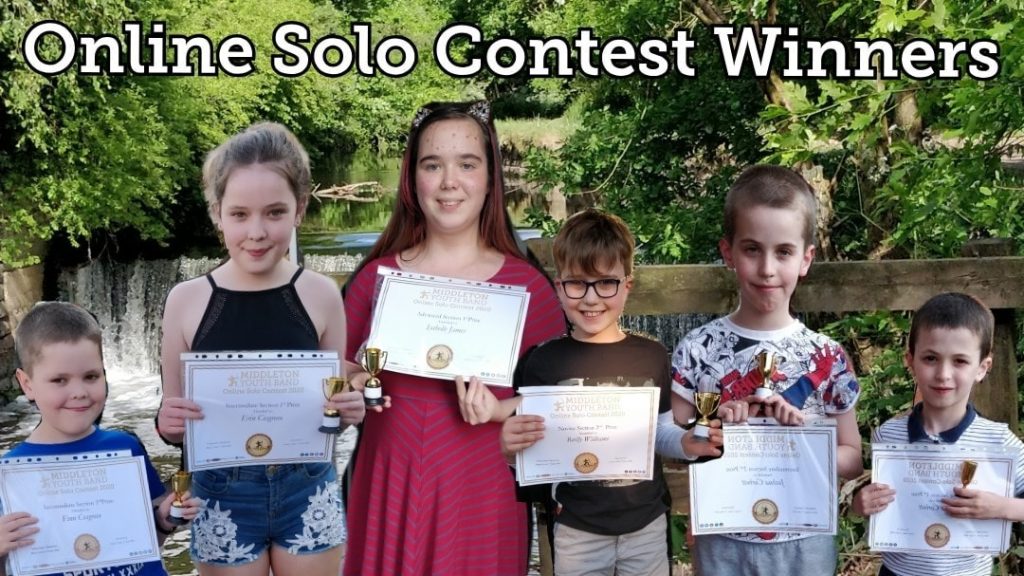 In addition to all members being signposted to quite a few online solo competitions, for our May online challenge, our 40+ youth members were invited to take part in  our own solo contest where they sent a video of them selves playing and tried to win a prize. Here is a  badly photoshopped collage of our prizewinners!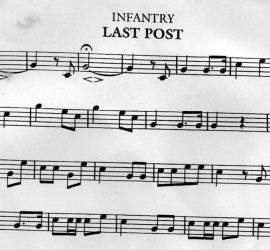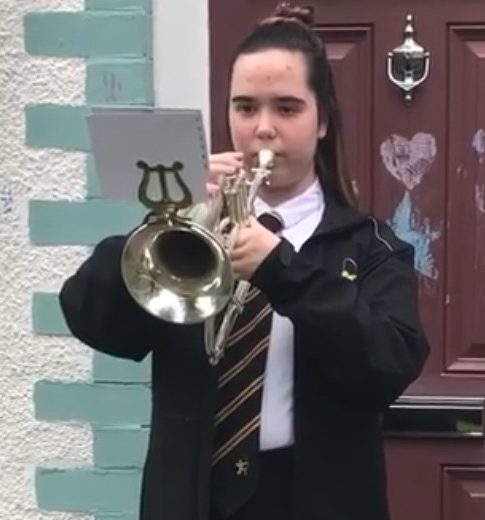 VE day came and went with several of our members playing the last post from their doorsteps and even in Tesco! well done, we are proud of you all!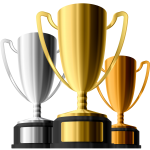 Our members have been taking part in a wealth of online competitions, some have tried to win instruments, others have entered solo competitions.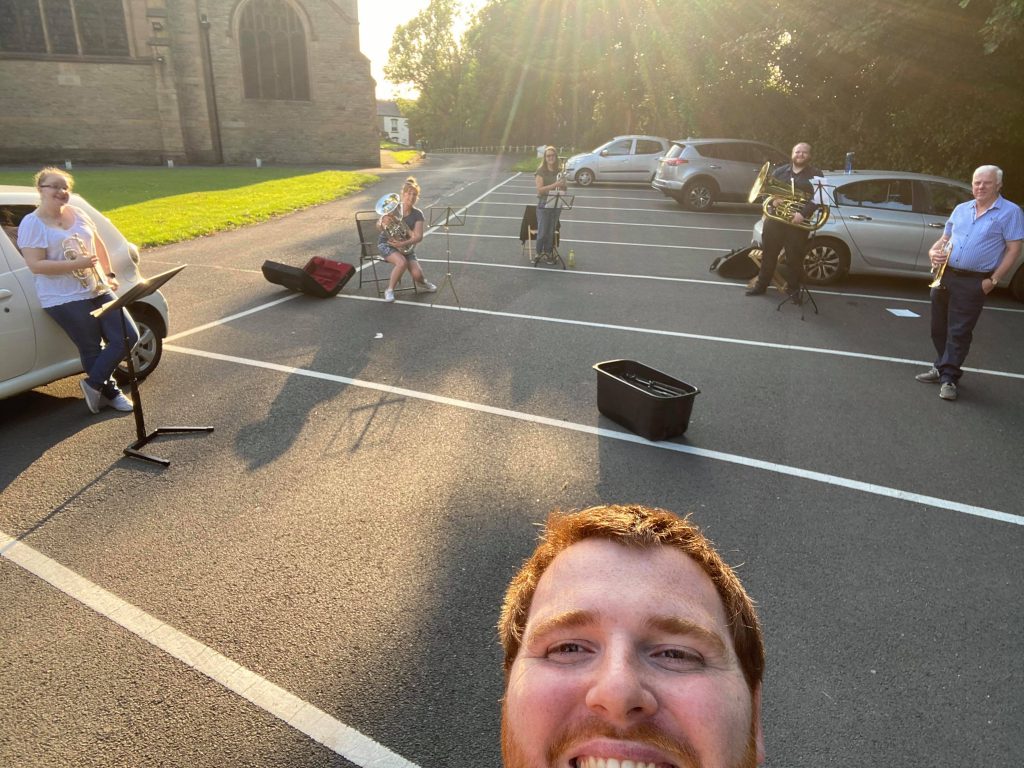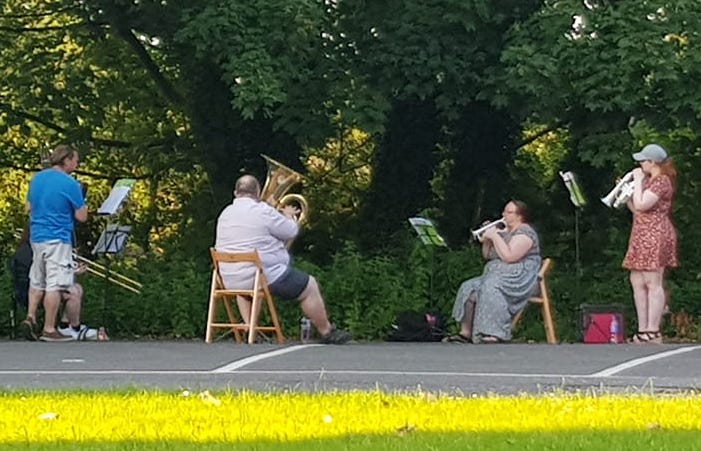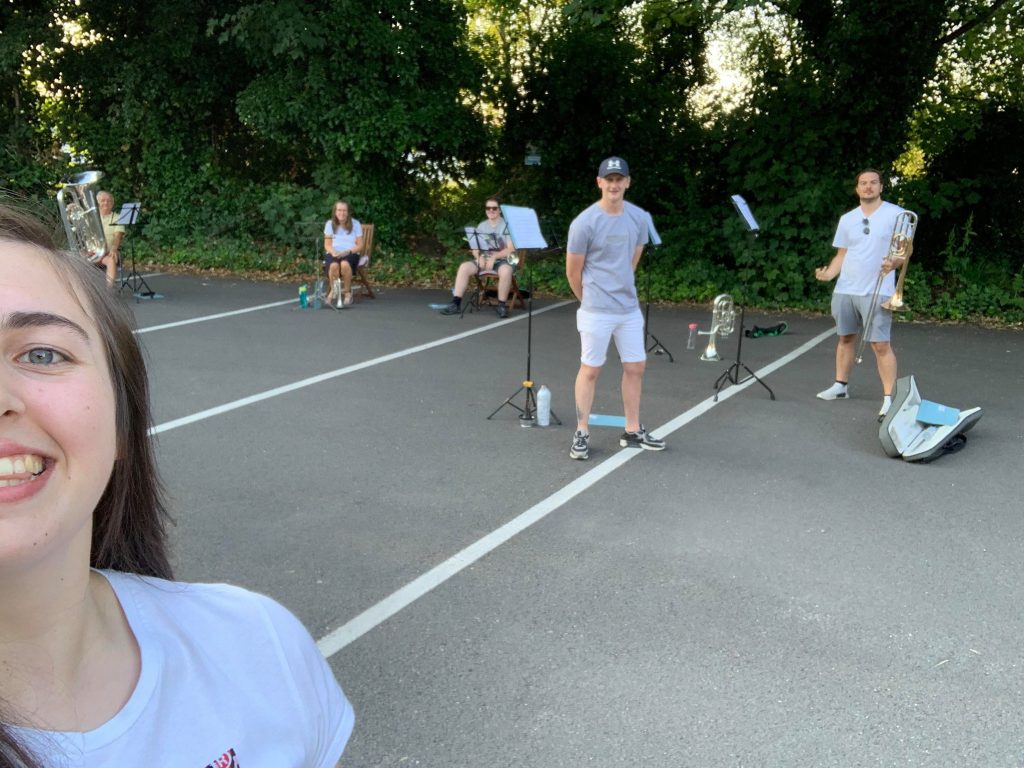 June saw the first few socially distanced face to face rehearsals for the senior band. As we were limited to only 6 people, outside, we had to split up into teams of 6. We were really lucky that our friends at St Michael's Church allowed us to use their outdoor space. Then the goverment advice changed so we are back to online projects and challenges.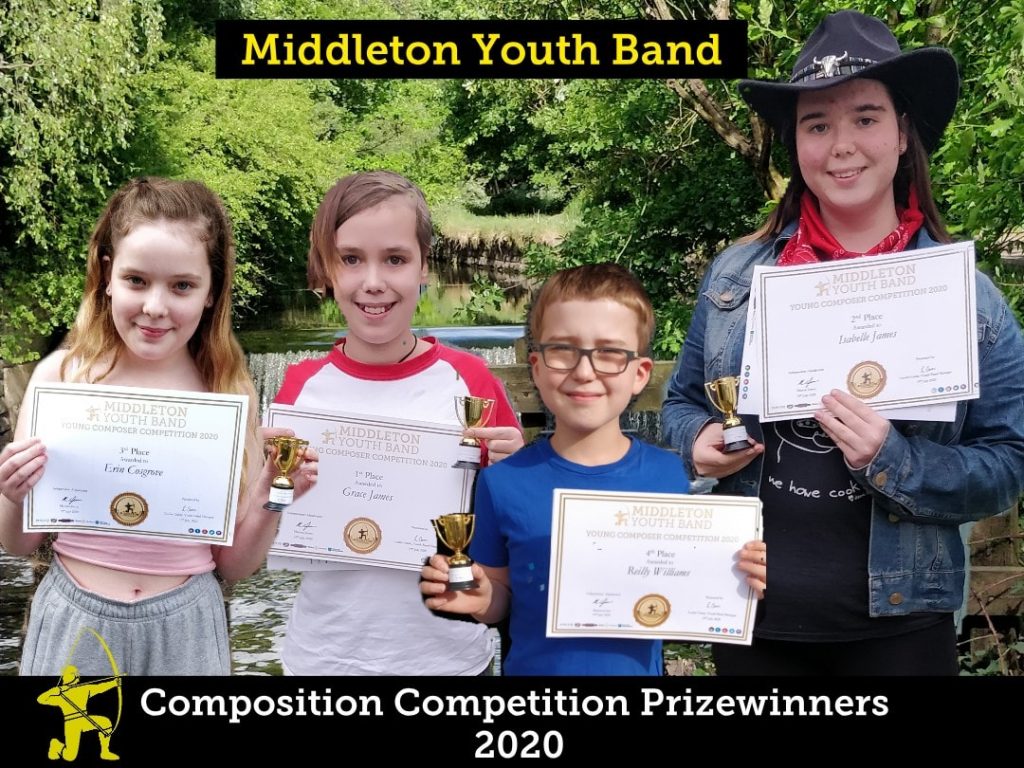 June's online challenge for our young members was to compose their own music, with the winning piece/s to be debuted at our next concert, when we can meet again safely.
Here are our prizewinners who all submitted original compositions.
The standard was really high across the board and each entry had really given some thought to matching their music to their theme/name.  We are really lookng forward to hearing some of these compositions being played in a concert soon.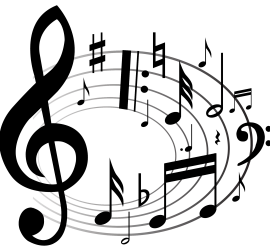 We have been taking advantage of various companies giving away sets of music throughout the lockdown, lots of fresh music to practice! Thank you to the various companies and individuals who have given their work away for free.
July's online challenge for our young members was to complete our own bespoke online basic music theory course. This course is freely available to anyone if you fancy a go at it here.