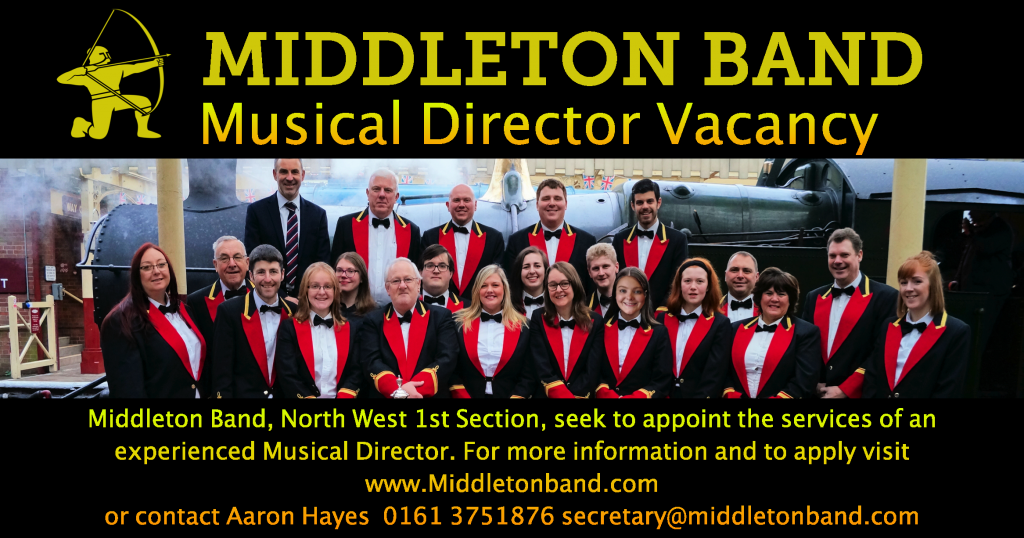 Middleton band are inviting applications for the position of permanent Musical Director.
We are an established 1st section, North West Area band. We are lucky to be in the position of having a full band with great attendance at all rehearsals. We enjoy working hard as a team and getting along well with each other both around the stand and socially. We enjoy undertaking a wide range of concert and contest engagements and welcome innovative and new ideas for concerts and exciting collaborations with other groups.
We are therefore looking for someone with a positive, enthusiastic and motivated outlook who is willing and open to trying new and different things in terms of music and concert ideas. We need someone who can drive our musical development forward and further raise the standard of playing.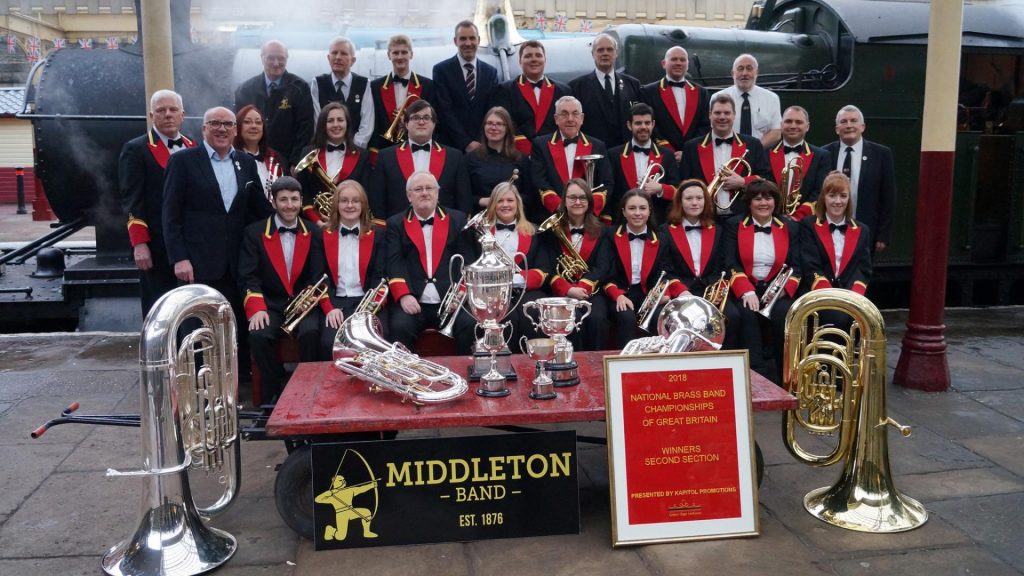 To find out more about us, please visit our website www.middletonband.com. For further details and to apply in confidence, please contact our secretary Aaron Hayes 01613751876 secretary@middletonband.com.
We rehearse on Monday 8.00-10.00pm and Thursday 7.45pm-9.45pm in St Stephen's church hall, High Street, Middleton, M24 6DX